It's been widely disseminated that GitHub, the most popular repository of open source software, has been sold to Microsoft for about $7.5 billion. There have been wildly disparate reactions to that news among developers that use it.
One narrative percolating around is that Microsoft is no longer the bully that it once was when it comes to open source -- remember when ex-CEO Steve Ballmer called Linux "a cancer." This view holds that current CEO Satya Nadella understands and embraces open source, and that he wants to ensure that GitHub survives and prospers. (See Unknown Document 743637.)
Since Microsoft has become the largest user on GitHub in the last few years, there is some credence to this.
But developers also have a long memory. They do not forget what Microsoft has done in the past to be predominant, or how Redmond crushed competitors without mercy.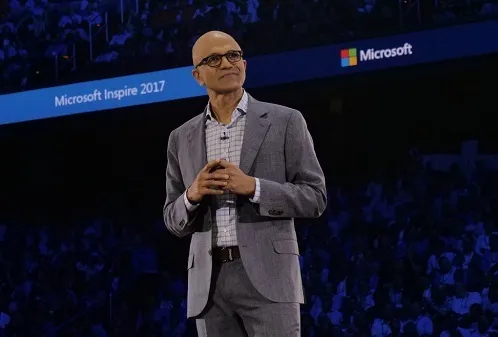 Some developers worry about a large corporation being able to track their development without hinderance, wondering if they will use their newfound omniscience on GitHub to eliminate competition when it arises.
There is a clash of cultures going on here.
Independence-minded developers do not innately trust Microsoft to protect their interests. But consider the realities of the situation. GitHub has within the last six months lost top management. The developers living there wrote an open letter in 2016 to management complaining about how things were run. The site may be romanticized now into some unicorn-like playground, but there have been real and serious problems behind the scenes.
GitHub has had a rough time moving towards economic stability and, despite its popularity, being able to support the company, as well as the community around it. It needed a major, long-term partner to calm the seas it faces.
There is significant competition in their space, as well.
All the hand-wringing ignores what seems to be the core issue in this: Microsoft wants access to developers. Developers will drive future software, whether that's in developing applications or creating tools to protect those apps, whether on-premises or out in the cloud.
Microsoft doesn't have what Apple has -- the leverage of committed users over developers. It envies Apple's strategic position with developers. So, it has bought a way to talk to them in order to present its own story. It's underappreciated by most how much GitHub is also a developer socialization network besides being a repository.
---
Now entering its fifth year, the 2020 Vision Executive Summit is an exclusive meeting of global CSP executives focused on navigating the disruptive forces at work in telecom today. Join us in Lisbon on December 4-6 to meet with fellow experts as we define the future of next-gen communications and how to make it profitable.
---
MSFT has realized -- finally -- that software is now cloud-based both in scope and development, not just tool-based. This acquisition fits with a strategy of moving things to where they are heading, not where they were. This goes for the security tools that protect all this data as well.
Microsoft no doubt realizes the extreme pressure it now faces in acting as the steward of GitHub. If it messes up, the mob will be waiting with pitchforks and torches to kill the monster. The company has the right to do it, but Redmond will lose the developers they want to influence.
There's something else for rabid GitHubbers to consider. What if it had been Oracle that bought the community -- just to mess with all the Java stuff on it?
Let that idea bump around for a little before you scream about MSFT.
Related posts:
— Larry Loeb has written for many of the last century's major "dead tree" computer magazines, having been, among other things, a consulting editor for BYTE magazine and senior editor for the launch of WebWeek.