Microsoft is expanding privacy protection beyond the borders of the European Union.
The software giant is planning to offer the same rights that come with the EU's General Data Protection Regulation (GDPR) framework to all of its customers, whether they reside in Europe or not. (See GDPR Compliance: Enterprises Have Two Options to Consider.)
"We believe privacy is a fundamental human right," Julie Brill, corporate vice president and Microsoft's deputy general counsel, wrote in a May 21 blog post. "As people live more of their lives online and depend more on technology to operate their businesses, engage with friends and family, pursue opportunities, and manage their health and finances, the protection of this right is becoming more important than ever."
GDPR officially goes into effect this Friday, May 25.
The law offers sweeping protections for consumers and residents of the EU, including the right to view data that a company has collected, and the ability to force businesses to delete personal data if it's no longer needed.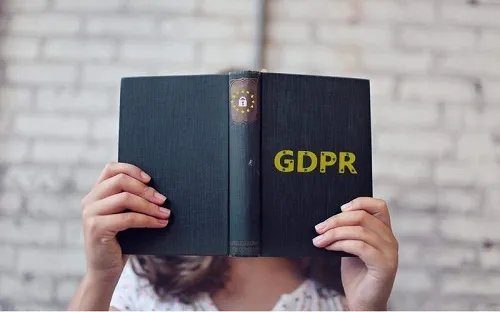 At the same time, an enterprise must legally respond to these requests, within a certain period, or face large fines, and many are using the opportunity to revamp entire policies around data management, data collection, compliance and security. (See GDPR Is Driving Businesses to Revamp Privacy & Security Policies.)
It's also not large enterprises, such as Microsoft, that could face EU fines. Smaller firm are also subject to GDPR guidelines if an EU citizen can prove his or her privacy was violated. (See 4 Steps to Make Your Website GDPR Compliant .)
For a company such as Microsoft, GDPR is both an opportunity -- it sells products to help with new compliance regulations -- as well as a minefield to maneuver around since it collects data on nearly everyone through its ubiquitous software, as well as through its Azure public cloud platform.
Since GDPR was first announced in 2016, Microsoft claims it has more than 1,600 engineers working on these issues and building different privacy and compliance controls into the company's software products.
However, this week's announcement takes that a step further by expanding those rights to all its customers. Specifically, Redmond points to Chapter 3 of the GDPR framework, which creates a provision called "data subject rights."
To expand those rights, Microsoft will:

Include the right to know what data we collect about you, to correct that data, to delete it and even to take it somewhere else. Our privacy dashboard gives users the tools they need to take control of their data.
Charles King, the principal analyst at Pund-IT, believes that Microsoft cannot litigate or argue GDPR away and that the company has to deal with the new guidelines on a much different level, especially it the EU laws are used as a basis for privacy protection in other countries. This means it's better to embrace GDPR now in order to stay ahead.
In an email to Security Now, King noted:

It's also interesting that Microsoft used the blog to discuss its Data Subject Rights effort that will extend the GDPR framework across all of its geographies and customers. That's an aggressive move that recognizes two important points: 1) that along with being here to stay, GDPR encompasses workable practices that are likely to be appreciated and embraced by the customers it affects, and 2) that while GDPR only impacts the EU, it could well become a framework for similar efforts in other countries and regions. By embracing GDPR in its own Data Subject Rights, Microsoft is ensuring that it will stay even or ahead of those efforts rather than having to reinvent best practices whenever a commercial market goes down the GDPR path.
Additionally, Microsoft is updating its company privacy and product statements to reflect GDPR and its own privacy stance.
One thing that's not clear in Microsoft announcement is whether these protections extend to LinkedIn, which is owned by Redmond. However, the social media and jobs site did update its own privacy and data collection guidelines earlier this month.
Related posts:
— Scott Ferguson is the managing editor of Light Reading and the editor of Security Now. Follow him on Twitter @sferguson_LR.