ORLANDO -- Microsoft Ignite 2017 -- Microsoft's Ignite 2017 conference is being held this week in Orlando, Fla. Security Now's Curtis Franklin is there listening to presentations, talking with executives and meeting with exhibitors to get the latest news on how Microsoft is addressing security across their product and service offerings. A camera came along -- here are some impressions from the first two days of the week-long event.
Welcome to Microsoft Ignite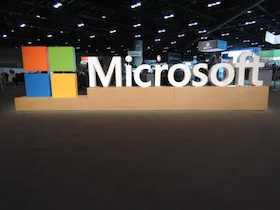 Keep an eye on Security Now for more news from Ignite 2017 and let us know if you're here too. What do you think the big news from Microsoft is this week? And how do you think it's going to affect your security? Let us know in the comments!
— Curtis Franklin is the editor of SecurityNow.com. Follow him on Twitter @kg4gwa.