A new kind of Distributed Denial of Service (DDoS) has hit the Internet, with amplification parameters that have never been seen before by security experts.
This new attack uses Memcache as an enabler. Memcache is an open source distributed memory caching system that is in wide use to keep web pages available. It excels at working with a large number of open connections.
Memcached servers communicate through TCP or UDP on port 11211.
While the attacks have grown over the last few days, Cloudfare was the first to post an analysis of what was going on.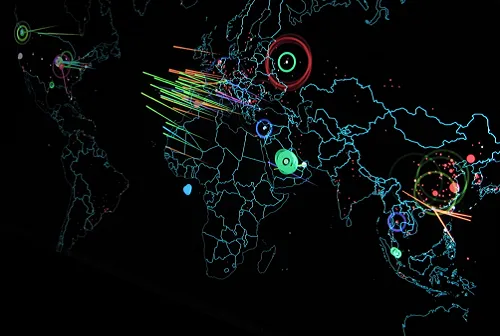 The DDoS attack proceeds as most do. First, a threat actor sends a request to a vulnerable server with a spoofed IP request as the originator. The request is directed at another IP address which is the true target of the attack. It gets many responses from the server or servers involved in the attack. These will then overwhelm the network that is attached to the server.
In this case, the attackers are using amplification, which means that the response packets are larger than the request packets sent to the vulnerable server.
Cloudfare notes that Memcache-based reflection DDoS attacks can have amplification factors up to 51,200. This is widely higher than the ten or 50 factor that have been previously routine. What has been observed is that attackers sent 15-byte packets to start things off and then the Memcache servers responded with 750kB-packets in return.
Qihoo 360's Network Security Research Laboratory (Netlab) from China confirms this activity. It notes that "UDP reflection and amplification flood attacks continue to lead in last days, making up nearly 70% of total attacks in our observation.
Arbor Networks writes in a blog that it has seen attacks at 500Gbps levels. The majority of servers that were used in the current attacks were in the US and Europe, according to the post.
---
The fundamentals of network security are being redefined -- don't get left in the dark by a DDoS attack! Join us in Austin from May 14-16 at the fifth-annual Big Communications Event. There's still time to register and communications service providers get in free!
---
Second Life -- a virtual reality gaming service based in San Francisco -- told its subscribers on Tuesday, February 27, that it "has never seen an attack like this before" in the ten years that it has been operational.
Arbor researchers think that the growth in these specific kinds of attacks is due to it emerging from manual use by skilled attackers, and the use of this vector by "booter/stresser" DDoS-for-hire botnets. They think that the new attack vector was weaponized and broadly leveraged by many attackers within a relatively short interval.
Mitigation will require Memcache users to disable the UDP support that is enabled by default. Many users may not even realize that UDP is on, which is part of the problem. Blocking port 11211 is another action that will stop the server's use as a reflector for these attacks.
Not only that, these servers may not be firewalled and thus directly exposed to the net. A Shodan scan shows 88,000 servers in this condition. Firewalls should be strongly considered for routine use to prevent these and other attacks.
Memcache users need to be a proactive part of this solution to avoid the entire net suffering from malicious DDoS miscreants.
Related posts:
— Larry Loeb has written for many of the last century's major "dead tree" computer magazines, having been, among other things, a consulting editor for BYTE magazine and senior editor for the launch of WebWeek.