As 2017 came to a close, cybercriminals turned an increasingly greater amount of their attention to cryptocurrency mining, especially as Bitcoin prices soared, as well as targeting healthcare organizations for their data, according to a new report from McAfee.
These and other findings are contained in the report "McAfee Labs Threats Report: March 2018," which the company released March 12. The survey looks at the security landscape from the fourth quarter of 2017.
While the findings themselves are noteworthy, the report also confirms other studies that found as the price of Bitcoin soared at the end of last year, cybercriminals turned their resources to cryptocurrency mining and other nefarious activities. (See Cryptocurrency Crime: The Internet's New Wild West.)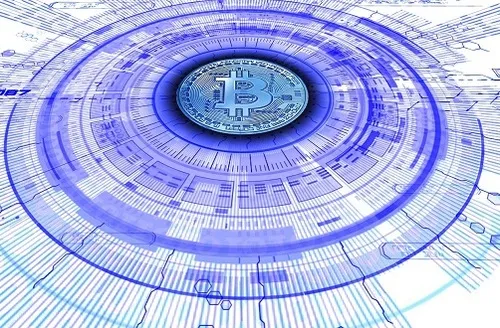 Specifically, McAfee found cybercriminals using cryptocurrency as part of ransomware schemes, as well as hijacking Bitcoin and Monero -- another cryptocurrency -- wallets. Researchers also found Android apps that cybercrooks used to mine currency without the owners knowing, as well as discussion related to benefits of Litecoin as a safer currency compared to Bitcoin.
"Cybercriminals would rather find outside computing power instead of using their own equipment because the price of a dedicated mining machine could exceed $5,000," cites the report.
However, since the start of 2018, the price of Bitcoin has fallen -- it was trading at less than $9,000 on Friday, March 9, compared to the high of about $19,000 in late 2017 -- but cybercrooks are still eyeing ways to take advantage of volatile cryptocurrency prices.
"In the criminal underground, we already have seen that people move away from [Bitcoin] for a diversity of reasons," Christiaan Beek, McAfee's senior principal engineer, wrote in an email to Security Now. "When the value increased, suddenly a lot of activity was spotted in hijacking wallets and attack crypto-exchanges to steal BTCs. Regulations will divert criminals to different cryptocurrencies, something we already have seen."
Attacks on healthcare organizations
The other significant finding in McAfee's report is an increase in attacks aimed at healthcare organizations. As with cryptocurrency, the McAfee research backs-up other findings in this field. (See Majority of Healthcare Companies Suffer a Data Breach.)
McAfee found that while overall security incidents that targeted healthcare organizations decreased 78% during the fourth quarter, hospitals and other health firms saw a 210% increase in incidents year-over-year.
Part of the problem is the software that healthcare facilities use, as well as failure to follow best practices for security.
In the email, Beek noted that many of the issues with healthcare started with the SamSam ransomware attack that targeted hospitals in 2016 and continued into 2017. (See SamSam Ransomware Continues Making Hospitals Sick.)
---
The fundamentals of network security are being redefined -- don't get left in the dark by a DDoS attack! Join us in Austin from May 14-16 at the fifth-annual Big Communications Event. There's still time to register and communications service providers get in free!
---
Overall, ransomware samples grew 59% over the last year, while new ransomware examples increased 35% in the fourth quarter alone.
"The attacks on the healthcare sector started in 2016 with the SamSam ransomware attacking globally hospitals," Beek wrote. "Shortly after we saw the breaches of patients' databases and data for sale being offered in the underground forums. The priority of healthcare institutes is availability, 24x7x365 for the systems. That could mean that in some cases security updates are delayed since it causes downtime."
Other security activity during the fourth quarter included:
McAfee researchers recorded eight new sample threats every second, an increase from four per second during previous periods.
Fileless malware that leveraged Microsoft PowerShell grew 267%.
New mobile malware decreased by 35%.
New Mac OS malware samples increased 24% during Q4, and overall malware targeting Macs increased 243% during 2017.
Beek noted that the fourth quarter of 2017 also appeared to be a fertile time for cyberattacks.
"Q4 was a very busy quarter with a lot of cyber-activity," Beek wrote. "One spam-run will send out thousands of emails. These emails will contain attachments, the attachments itself contain macros and PowerShell code; the code will download from an URL a file [and] the file will be executed on the victim's machine -- that would be at least 5 queries for intel from one victim."
Related posts:
— Scott Ferguson, Editor, Enterprise Cloud News. Follow him on Twitter @sferguson_LR.