McAfee, still less than a year from being spun out of Intel, has taken another step into the cloud with the announced purchase of Skyhigh Networks, the company that led the development of the cloud access security broker (CASB) segment of the security market.
Terms of the purchase have not yet been disclosed. Rajiv Gupta, Skyhigh Networks' CEO, will join McAfee to lead the cloud business unit, which will include a Skyhigh Networks organization that will remain "generally intact," according to the statement announcing the deal.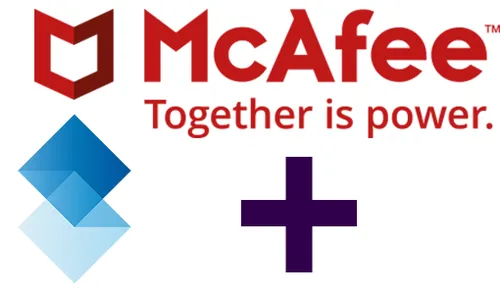 In a telephone conversation with Security Now, Raja Patel, vice president and general manager of corporate products at McAfee, said that the two companies have strengths and products that complement one another. "We really believe that the endpoint and the cloud are the two critical points in the future," Patel said, pointing out that McAfee's strength is in endpoint protection while Skyhigh Networks is a leader in cloud security.
---
Hear a full interview with McAfee CTO Steve Grobman in which he discusses the importance of machine learning for protecting today's business networks on Security Now Voice of Security Radio.
---
That point was echoed by statements from the two company's CEOs as the deal was announced. Christopher Young, CEO of McAfee, said in a statement to stakeholders, "McAfee is placing our bets on where we believe those environments are best modernized -- where endpoint and cloud serve as the architectural control points linked by the security operations center with actionable threat intelligence, analytics and orchestration, and enabled by an open ecosystem."
In a blog post on the Skyhigh Networks web site, Skyhigh CEO Rajiv Gupta wrote, "As part of McAfee, we will have access to even greater resources to accelerate delivery of Skyhigh's product roadmap, further advancing our vision of making cloud the most secure environment for business. And combined with McAfee's endpoint security capabilities and operations center solutions with actionable threat intelligence, analytics and orchestration, we will be able to deliver a set of end-to-end security capabilities unique in the industry."
After the deal clears regulatory hurdles, the combined company will operate as McAfee. Asked about the timing of the purchase, Patel noted that the two companies were following the data evolution of their customers. "Data and services used to live inside the enterprise and now the customers are leveraging different types of cloud services," he said. "The ability to bring intelligence and analytics into a security operations capability helps close the customer data lifecycle."
---
Listen to a full interview with Skyhigh Networks' Kamal Shah in which he talks about CASB and its importance to the modern cloud-based enterprise on Security Now Voice of Security Radio.
---
That lifecycle has moved, Patel said, from a point where simply discovering which cloud services are in use and understanding how data is flowing brings sufficient value to the customer. Now, he explained, it's important to protect data as it moves from endpoint to cloud, and from one cloud service to another. Seeing those transactions, understanding them and managing the security through a single management console is what McAfee sees for the future of the combined company.
Related posts:
— Curtis Franklin is the editor of SecurityNow.com. Follow him on Twitter @kg4gwa.