The whole of the hospitality industry, including airlines, cruise lines and hotels, are under assault by an army of bots from several different countries that are trying to steal valuable customer data from different websites, according to a new report.
These bots are part of a 16% increase in distributed denial of service (DDoS) attacks globally, according to research released by Akamai, a content delivery network and cloud security provider, on June 26.
As part of its "Summer 2018 State of the Internet/Security: Web Attack" report, researchers from Akamai looked at 112 billion bot requests, as well as 3.9 billion malicious logins, which specifically targeted the global hospital industry.
Overall, researchers found that 40% of traffic targeting these websites was classified as "impersonators of known browsers," which researchers find is a known vector for fraud.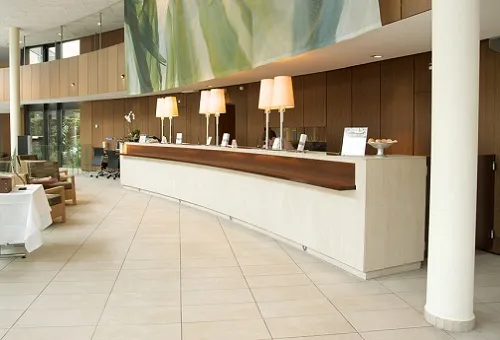 The researchers also found that most of these bot attacks came from three different countries: Russia, China and Indonesia.
What makes the hospitality industry such a tempting target for these brute-force DDoS attacks is that the websites that support these businesses are gold mines of personal data, especially payment and credit card information.
"These countries have historically been large centers for cyberattacks, but the attractiveness of the hospitality industry appears to have made it a significant target for hackers to carry out bot-driven fraud," Martin McKeay, an Akamai research and one of the authors of the report, wrote in the summary.
However, the report noted the closing of several significant routes in February helped to reduce the amount of malicious traffic to these various sites.
---
Boost your understanding of new cyber security approaches at Light Reading's Automating Seamless Security in Carrier & Enterprise Networks event on October 17 in Chicago! Service providers and enterprises receive FREE passes. All others can save 20% off passes using the code LR20 today!
---
Earlier this year, Akamai discovered a flaw in the Universal Plug and Play (UPnP) protocol that creates proxies that hide the location of the originating traffic, which can then help create botnets or assist in espionage campaigns. (See Misconfigured Routers Could Be Used for Botnets, Espionage.)
The new Akamai report also looks at DDoS attacks across the globe and different industries, noting that these sizes and scope of these events is increasing. The report indicates that several attacks this year have exceeded 1 terabit per second (Tbit/s).
In these cases, it seems that the attackers used Memcache, an open source distributed memory caching system, as an enabler of these DDoS attacks. (See Arbor Networks: 1.7Tbit/s DDoS Attack Sets Record.)
"In 2017, we saw new classes of devices, such as mobile phones and IoT devices, being leveraged into vast botnets responsible for attacks of record-setting size. However, in the first two months of 2018, those previous records were already smashed, as attackers leveraged a new vector, Memcached -- a service that was originally not even meant to be exposed to the Internet -- to generate attacks in excess of a crippling 1 Tbps," according to the report summary.
Related posts:
— Scott Ferguson is the managing editor of Light Reading and the editor of Security Now. Follow him on Twitter @sferguson_LR.