The data breach affecting about 500 million Marriott and Starwood customers has made a huge splash in both the popular and the security arenas. It's a reminder of the fragility of information that is used by businesses.
Not only that, the end costs of this episode are going to be staggering.
The first class-action lawsuits on behalf of customers have already been filed. Marriott stock dropped about 6% since the breach was first disclosed on November 30. The loss of confidence of customers in the Marriott brand -- even though the breach involved a Starwood database system -- will also take a great toll. (See Marriott: 500 Million Guest Records Compromised in Data Breach.)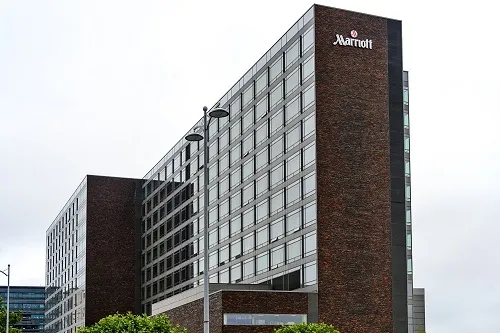 Collateral damage with this kind of breach is very real, with Marriott getting blamed for Starwood's mistakes even though they occurred well before the acquisition. This is similar to what happened when Verizon realized Yahoo had been breached after the acquisition was announced. The terms of the deal had to be retroactively modified. (See SEC Slaps Yahoo Successor With $35M Fine for 2014 Data Breach.)
But, more than that, it shows that how business is conducted today needs to be revised and upgraded. The faults that lead up to this breach were not just due to some simple security fault in a reservation database. They were systemic and deeply rooted in business practices.
The obvious problem here is that Marriott did not perform an effective due diligence on the Starwood computer networks when they bought the company.
A Forrester report sums up the questions around this due diligence situation nicely:

Did Marriott know -- or try to discover -- that Starwood's network and database security controls, processes, and governance made attacks like this possible over a sustained period of time? Did it know that an attacker could get access to the reservation system in the first place -- where the "crown jewels" would obviously be -- and upon obtaining access to that could snag almost every bit of customer data it held and dwell there for multiple years without being detected?
It's not like Marriott didn't have some red flags.
In 2015 -- four days after Marriott announced the acquisition -- Starwood reported a different breach. Attackers installed malware on point-of-sale systems for payment-card information. A deep investigation of the entire system may have shown the presence of the long-resident attack.
In an email to Security Now, Rich Campagna, chief marketing officer of security vendor Bitglass, noted: "Marriott is not alone in its lack of visibility over its infrastructure. Any organization that acquires another business and its IT assets will be faced with major security blind spots unless the right tools are in place. Marriott should be looking at the infrastructure affiliated with all its prior acquisitions, ensuring that the security controls in place are as effective as possible."
It's painfully obvious that cybersecurity due diligence in M&A is going to be central.
If the acquirer doesn't pay for those costs when the deal is cut, then the costs due to the lack of diligence that will show up at a later date will only make everything far more expensive.
Management has always viewed security and its associated cost as a drain on profit. They need to change their view drastically, seeing it as an insurance on making everything work out correctly.
Related posts:
— Larry Loeb has written for many of the last century's major "dead tree" computer magazines, having been, among other things, a consulting editor for BYTE magazine and senior editor for the launch of WebWeek.