It turns out that there's even more bad bots jamming networks than originally thought.
Akamai Technologies looked at the more than 8.3 billion malicious login attempts from bots that occurred on its Intelligent Edge Platform between May and June of this year. The company has already seen approximately 3.2 billion malicious logins per month occur from January through April, and now researchers saw the number of attempts grow by 30% in a month.
Researchers were justifiably curious about what was going on out there. The results that they ended up with are now available as a new report: "2018 State of the Internet / Security -- Credential Stuffing Attacks Report."
In the report, Akamai researchers note that they "see a significant amount of credential stuffing traffic -- over 30 billion malicious login attempts from the beginning of November 2017 until the end of June 2018."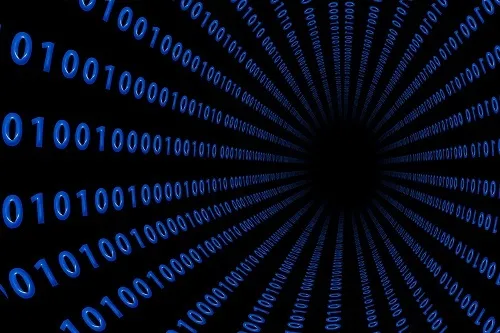 This ain't their first rodeo, buckaroo.
They found that bot-enabled credential stuffing can happen both fast and furious at the same time.
One case study they discuss involved a large credit union in North America. The incident started out as "internet noise," the kind of traffic resulting from scans or a non-targeted approach.
Suddenly, there was a greater than 10x increase spike in credential stuffing attempts. The report found 8,723 attempts per hour compared to approximately 800 malicious login attempts per hour that had routinely happened.
It just got worse from there.
Over the observed week, there were 315,178 malicious login attempts to the credit union from 19,992 IP addresses containing 4,382 different user agents from nearly 1,750 Autonomous System Numbers (ASNs).
While the growth in the unique IP addresses shows the breadth of the stuffing nodes used in the botnet, the additional number of user agents makes blocking a specific IP address hard. Also working against the effort to stop the distributed denial of service (DDoS) result of the stuffing traffic is that the attacker can just switch to another IP and evade your block.
But this kind of loud and noisy attack is only one variant.
There is the more dangerous "low and slow" attack. It may only average one malicious login attempt every other minute. The low traffic rate makes it harder to differentiate from background noise.
By escaping detection longer, the attack will have a better chance of finding vulnerable accounts to be stuffed.
The report found that the US was the primary source of stuffing originators, responsible for 2.82 billion attempts.
The US was followed by Russia, with 1.55 billion credential stuffing attempts. The remaining countries of the top ten offenders were each responsible for between 250 million and 165 million malicious login attempts apiece.
While there are two clear leaders, this points out that this is a global problem even though the makeup of the usernames and passwords contained in the dictionaries used by criminals will cause the US to be one of the first areas that will be attacked.
It may not matter defensively, since in 40% of the cases cited by Akamai, no one function has overall responsibility for dealing with the attacks. There seem to be an organizational lack of specifics for it, hence no one does it.
Related posts:
— Larry Loeb has written for many of the last century's major "dead tree" computer magazines, having been, among other things, a consulting editor for BYTE magazine and senior editor for the launch of WebWeek.