A staggering 70% of healthcare organizations across the globe have encountered a security breach at some point in their past, according to the 2018 Thales Healthcare Data Threat Report released Monday.
And that figure is 17 percentage points higher than last year, March 5 report found. According to 235 senior healthcare security managers surveyed across the globe, a move to embrace digitally transformative technologies such as cloud, big data, the Internet of Things (IoT) and containers may be playing a role in the breaches.
Case-in-point, 93% of survey respondents note using these technologies with their sensitive data. And these technologies also increase the potential attack surface that cybercriminals can latch onto, Andy Kicklighter, Thales product marketing director, told Security Now.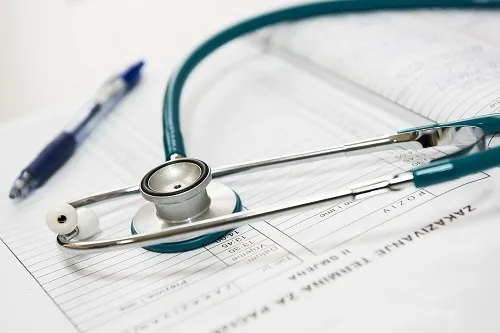 "Each technology used for digital transformation requires a specific approach to protecting data because of the nature of the environment," Kicklighter said. "These new technologies result in new ways for a compromise of data to happen."
For example, a cloud could be attacked through a compromise at the cloud provider, or from a rogue cloud system administrator, Kicklighter explains. In a container environment, an attack can occur from an escalation in privileges for a shared or compromised container image, he adds. IoT devices, meanwhile, are often used in the healthcare industry even though many of them lack the ability to update or patch the device should there be a vulnerability with the equipment.
"A device with out of date software," Kickligher said, "can open the whole data set and system to exposure."
Based on the survey results, here is the percentage of healthcare survey respondents who are using these digital technologies:
100% use cloud technologies
99% use big data
96% use IoT technologies
Personal health information (PHI) and electronic medical records (EMR) can fetch hundreds of dollars per stolen record on the Dark Web, compared to stolen credit card data, Kicklighter notes.
"A credit card is good for at most a few transactions before cancellation or fraud activity detection at the card provider invalidates the card," Kicklighter said. "Medical data includes enough information to commit financial fraud on a much grander scale, or [in the US] medical billing fraud, both of which can return thousands, or even tens of thousands, of dollars per incident. And once 'in the wild' the threat is present forever."
Medical data always includes detailed addresses, insurance information, potentially Social Security numbers, and other information that enables thieves to apply for credit by impersonating the person whose records have been stolen, Kicklighter said, adding incidents of this sort take years to clear up.
Compliance as security Rx
Despite a number of folks in the security industry frequently expressing the mantra "compliance does not equal security," the report found a sizable 64% of survey respondents believe compliance requirements are very or extremely effective in preventing data breaches. And in the US, 70% of survey respondents hold that belief.
That may, in part, explain why 77% of US healthcare survey respondents said their organizations have encountered a data breach in the past -- which is seven percentage points higher than the worldwide figure, the report notes.
Fulfilling compliance requirements is the No. 1 driver for IT security spending for the healthcare industry, according to the report, which found 83% of global healthcare respondents plan to increase their IT security spending this year.
Related posts:
— Dawn Kawamoto is an award-winning technology and business journalist, whose work has appeared in CNET's News.com, Dark Reading, TheStreet.com, AOL's DailyFinance, and The Motley Fool.