The attack against Ticketmaster that came to light at the end of June is bigger than initially perceived. Thought to be a relatively simple compromise of one of their service providers, RiskIQ has found that the Ticketmaster exploit was just a symptom of a far wider theft ring.
In a new report, RiskIQ analysts believe this attack was mounted by the threat group Magecart and can affect over 800 e-commerce sites around the world. They have identified nearly 100 top-tier victims, mainly online shops of some of the largest brands in the world.
Magecart has been around since 2015. This new effort by the group shows a change in strategy from focusing on piecemeal compromises -- its previous way of doing things -- to targeting third-party providers, allowing the threat actors to conduct more widespread compromises of card data.
In short, the group has moved to "supply chain" attacks.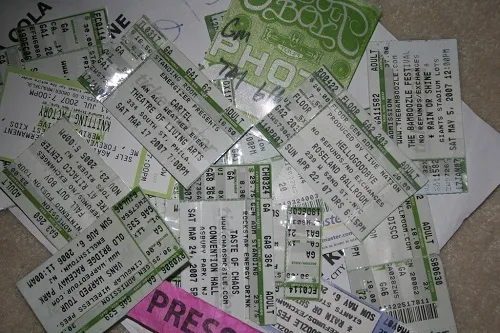 The RiskIQ report finds that Ticketmaster was not directly compromised or breached itself --but a third-party supplier for its website known as Ibenta was. Further, researchers write that Magecart actors breached Ibenta systems and, in separate instances, either added to or completely replaced a custom JavaScript module Ibenta made for Ticketmaster with the group's own digital skimmer code.
But RiskIQ also found that Inbenta wasn't the only third-party provider of Ticketmaster that Megacart compromised. In December, researchers found that the Magecart skimmer was added to scripts used by SociaPlus -- another third party analytics provider -- and then injected into multiple Ticketmaster websites.
PushAssist, a SaaS firm that provides analytics for websites, also has an active skimmer similar to the Ticketmaster one running, according to RiskIQ. Researchers believe that any website performing payment processing on a website that uses PushAssist is at this moment vulnerable to the Magecart skimmer.
The PushAssist service boasts having over 10,000 websites using its analytics platform.
Another third party that RiskIQ found to be compromised was Clarity Connect. It provides a content management system (CMS) for company owners to create an online presence with a website or web store. The websites built by its CMS will pull resources from "console.clarity-connect.com," a site compromised by the Magecart actors.
---
Boost your understanding of new cybersecurity approaches at Light Reading's Automating Seamless Security event on October 17 in Chicago! Service providers and enterprise receive FREE passes. All others can save 20% off passes using the code LR20 today!
---
Magecart has even gotten rather snotty with Clarity. The group told the company that if the skimmer code is removed one more time that the company's sites will be encrypted. But Clarity Connect's customers are affected by this malware, so removal may be unavoidable.
Annex Cloud is another analytics provider that is currently compromised, according to RiskIQ.
It seems that Magecart actors have been active since for at least three years, and have been dangerous since then. RiskIQ notes in their report that the group "have continually refined their tactics and targets to maximize the return on their efforts." The group appears to have grown more sophisticated and successful in its crimes.
This isn't over. The Magecart actors are still in action and greatly affecting a wide swath of e-commerce. The group remains an ongoing threat.
Related posts:
— Larry Loeb has written for many of the last century's major "dead tree" computer magazines, having been, among other things, a consulting editor for BYTE magazine and senior editor for the launch of WebWeek.