LabCorp, a medical and diagnostic firm that serves about 115 million patients every year, is investigating a possible cyber attack against its network and potential data breach, according to paperwork filed with the US Securities and Exchange Commission.
The incident, which happened sometime over the weekend of July 14, was first noticed by the company's IT staff, which then took the infected systems offline. While the investigation is ongoing, it doesn't initially appear that any data was transferred out, although customers could not access their records and tests results were delayed.
LabCorp first reported the incident in a filing with the SEC on July 16.
"Work has been ongoing to restore full system functionality as quickly as possible, testing operations have substantially resumed today, and we anticipate that additional systems and functions will be restored through the next several days. Some customers of LabCorp Diagnostics may experience brief delays in receiving results as we complete that process," according to the company's 8-K form.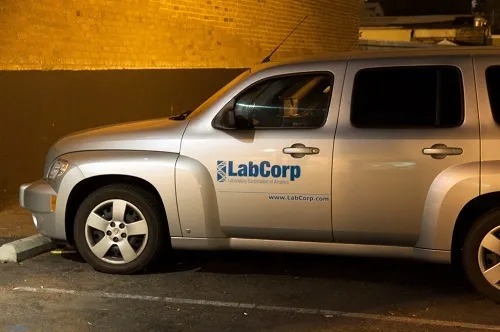 The incident was only detected on the network that served LabCorp Diagnostics systems, and not the ones used by Covance Drug Development, the company's subsidiary.
An article in the Wall Street Journal indicates that some form of ransomware hit the Burlington, N.C. company although it's not clear which variant, and the SEC report did not mention any particular malware.
Earlier this year, several reports found that the SamSam ransomware attack had resurfaced in hospitals and other healthcare organizations, usually locking up systems and demanding payment in Bitcoin. (See SamSam Ransomware Continues Making Hospitals Sick.)
In 2017, WannaCry found its way into the UK's National Health Service. (See WannaCry: How the Notorious Worm Changed Ransomware.)
---
Boost your understanding of new cybersecurity approaches at Light Reading's Automating Seamless Security event on October 17 in Chicago! Service providers and enterprise receive FREE passes. All others can save 20% off passes using the code LR20 today!
---
This latest incident shows what a rich seam hospitals and healthcare organization remain for attackers looking to steal personal data and other information, said Hitesh Sheth, the president and CEO of Vectra, which uses artificial intelligence and machine learning to protect and diagnosis enterprise networks.
"In our view, they [ransomware attacks and data breaches] are on the upswing, and we're hearing that from our customers as well," Sheth said in an interview with Security Now. "Our view as to why this is happening is at two levels. One is that despite all this noise around cybersecurity, there are many customers who do not exercise basic security hygiene in their infrastructure, and they make it so easy for someone to come in. And as easy as they make it, they still have this mindset that their defenses are sufficient to stop these attacks from coming in versus recognizing that things are going to get in and having the mindset to contain the attack. These twin mindsets are why you see these same stories happen time and time again."
Sheth's view is backed up by other reports that indicate the number of ransomware attacks increased between 2016 and 2017, with healthcare taking the brunt of these incidents, whether the end goal is stealing data or collecting a payoff. (See Ransomware Attacks Against Healthcare Increased in 2017.)
Related posts:
— Scott Ferguson is the managing editor of Light Reading and the editor of Security Now. Follow him on Twitter @sferguson_LR.