The notion that every organization has a perimeter that has been breached isn't new. And much of modern security is how to deal with that. But take it a step further: What do you do when every employee, customer and partner has personal info that has been hacked?
That's the question posed by a press conference given by members of the agencies fighting cyber crime in the UK. Peter Goodman, the National Police Chiefs' Council lead for cyber crime, reported that his personal information has been stolen three times [registration required] and that virtually every computer user in the UK has had personally identifiable information (PII) stolen and sold on the dark web.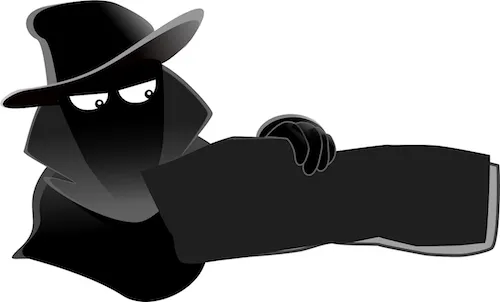 For those fighting against PII theft and other cyber crime, the idea that everyone's information is already on the dark web is disheartening, akin, in some ways, to declaring that the security war has already been lost. It's not impossible, though, to find those who aren't ready to wave a white flag and succumb to depression when it comes to computer security.
Some gain their optimism from a sense that the scale of information loss has been over-stated. In a statement to Security Now, the CEO of High-Tech Bridge, Ilia Kolochenko, said, "Digitalization has become an inalienable part of our everyday lives. Even people who have never used a PC or a smartphone have their personal data stored and processed somewhere. Cybercrime is skyrocketing, and the vast majority of digital systems have been breached. However, I think that it's technically incorrect to say that every person was hacked, as our common notion of 'hack' implies at least some motive and targeting."
This notion, that there hasn't been specific targeting involved with absolutely everyone's information, is part of what gives others hope, as well. In conversations this author has had with a number of cybersecurity professionals, many have expressed the opinion that there is now so much basic information out on the dark web that any given individual's chances of being a victim are still small. Think of it as the "bait ball" theory of cyber defense.
And that brings us to the "what does this mean for my organization?" part of the proceedings. One of the big things is that basic PII has little value for most criminals; the valuable information is all of the enriched data that comes from specific financial or healthcare records. Those, then, must be highly protected precisely because they contain the sort of data that allows for targeted attacks against individuals.
Because a given individual might still be the target of an attack, security systems must be even more vigilant about recognizing and responding to account breaches and mis-uses. Recognition, response and mitigation must be built into systems -- and especially automated systems -- so that they will be able to prevent criminal activity from becoming catastrophic for individuals and organizations.
In one sense the war is, indeed, lost. If information is accessible from the Internet, the only safe assumption is that it can be accessed by unauthorized individuals. Intelligent use of automated systems will mean that access doesn't become loss -- and that the vast bait ball of Internet users swims on, undisturbed.
Related posts:
— Curtis Franklin is the editor of SecurityNow.com. Follow him on Twitter @kg4gwa.