Attacks directed by nation states, along with the uncertainty that comes from technological developments such as artificial intelligence and machine learning, are some of the developments that will upend the enterprise security market in the coming years, according to a new report.
The Information Security Forum (ISF) released its annual look ahead on Wednesday. This year's report, "Threat Horizon 2020," is based on interviews with large enterprises, including ones on the Fortune 500 and the Forbes 2000 lists, as well as government agencies, small and midsized firms, and individual ISF members.
The non-profit ISF releases the report annually as a two-year window into the cyber threats that enterprises will likely face, as opposed to commenting on the current crop of known threats, such as ransomware. (See Cyberattacks Soared 113% During Fourth Quarter – Report.)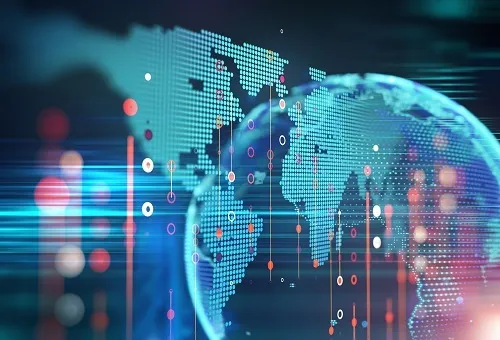 This year's report emphasized that cyber operations unleashed by nation states, such as distributed denial of service (DDoS) attacks, are an increasing threat to businesses of all kinds, especially as more and more rely on technology.
In an interview, Steve Durbin, the managing director of ISF, noted that the recent tension between Russia and the UK, following the poisoning of a spy and his daughter, is indicative of how these threats develop to eventually engulf businesses on both sides.
As countries use cyber weapons against one another to retaliate, businesses are likely to be caught in the middle. (See UK Accuses Russia of Launching NotPetya Attacks.)
"In the UK, there was a warning that the government provided to national infrastructure organizations that said if the government goes down this route, you should expect a potential denial of service or other forms of cyber attack, so it would be worth reviewing your resiliency and the way you might deal with some of those things," Durbin told Security Now before the March 21 report was released.
Another example of this happened earlier this month when the US Computer Emergency Readiness Team (US-CERT), along with the FBI and Department of Homeland Security, issued a warning that Russia-backed groups had attempted to infiltrate the Industrial Control Systems (ICS) of different critical infrastructure facilities, including nuclear power plants. (See FBI & DHS Accuse Russia of Hacking Critical Infrastructure.)
---
The fundamentals of network security are being redefined -- don't get left in the dark by a DDoS attack! Join us in Austin from May 14-16 at the fifth annual Big Communications Event. There's still time to register and communications service providers get in free!
---
"In the Threat Horizon, we raised this issue of cyber as a weapon of mass disruption," Durbin added. "We also talked about a hybrid attack that is a combination of cyber and physical, and also the reliance businesses have on GPS, and that satellites are also a target."
Whether a business is a primary or secondary target of such an attack, Durbin said it's important for heads of security and chief information security officers (CISOs) to work harder at making system and IT infrastructure resilient.
Since these types of attacks are nearly impossible to stop, it's important that systems can reboot, data is backed up, a plan is in place to isolate infected systems, and employees know what to in case of an emergency.
The trouble with AI
Another security trend that enterprises will face in the next two years is technology itself, specifically developments in machine learning and AI, which is accelerating but hasn't reached full maturity yet.
There are several trends at work here.
There are companies such as Cisco Systems Inc. (Nasdaq: CSCO) and Juniper Networks Inc. (NYSE: JNPR) that are using machine learning to add layers of automation into the network to help better organize data, offer insight and intelligence and keep track of packets coming into and out of the data center to check for signs of malware.
These developments are coupled with an ongoing trend, which started with BYOD, where employees continue to bring new technology into work and eventually onto the corporate network. Policies and procedures from the IT and security teams have a hard time keeping up with the pace of change and innovation.
Cybercriminals are starting to tap into these technologies as well.
"The technology is just developing, developing and developing," Durbin said. "With something like AI, it's available to both sides of the house, and the bad guys are probably better equipped to pick up on something like AI since they don't suffer from some of the same budgetary issues, and they are much more dynamic and entrepreneurial than some companies."
While AI is helping to solve some of the issues that face enterprises when it comes to security, Durbin still urges that businesses invest in "kill switches" to help prevent issues with these technologies from spiraling out of control.
"If we can push it down to true AI, then we can really help security out since it's such a complex environment," Durbin said. "But what if down the road you have the 'good' AI going against the 'bad' AI, and this is why I think organizations need some kind of kill switch because the last thing you want is the machine taking over … but there are a lot of positives happening in this field for security."
Related posts:
— Scott Ferguson, Editor, Enterprise Cloud News. Follow him on Twitter @sferguson_LR.