IoT malware made easy-peasy is expected to rise, following the discovery of a new Mirai-variant IoT botnet that appears tied to IoTroop/Reaper, allowing attackers to easily change malicious code on the fly.
This new Mirai variant was discovered in late January after an attack on a financial company, marking the first time an IoT botnet has been used in a DDoS attack since the original Mirai pummeled IP cameras and home routers in 2016, according to a recently released report by Recorded Future, which discovered the Mirai variant.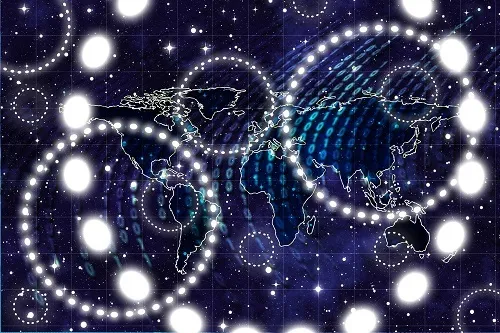 The Mirai botnet variant appears linked to IoTroop or Reaper botnet, which was discovered in October and composed of such IoT devices as IP cameras and routers made by TP-Link, Avtech, Linksys, Synology and other manufacturers. IoTroop's capabilities were unique, in that the Reaper malware it used to spread the botnet was not limited to static, pre-programmed attacks that relied on past exploits but instead could easily have its nefarious code manually updated on the fly.
"It enables a developer to quickly add newly exploitable vulnerabilities as they are discovered," Priscilla Moriuchi, director of strategic threat development at Recorded Future and the report's co-author, told Security Now.
Moriuchi and other security researchers expect more of these on-the-fly IoT malware attacks to continue.
More IoT botnet woes to rise
Building malware that can be updated is only the beginning, Mike Ahmadi, global director of IoT security solutions at DigiCert, told Security Now.
"Expect to see some of the most sophisticated software in the world becoming malware going forward. Unless device manufacturers are forced to be more proactive in mitigation techniques, it will get a lot worse before it gets better," he said.
Moriuchi noted Mirai was the first to demonstrate the scale of an IoT botnet being leveraged against some of the largest entities hosted on the internet. With the Mirai variant, Recorded Future found it has been able to build on the ability of Mirai to compromise poorly configured IoT devices as well as leverage publicly available exploits to increase the attack vector for the botnet, potentially resulting in even larger attacks than Mirai.
When the Mirai variant botnet hit earlier this year, 80% of its infected devices were compromised MikroTik routers and 20% various vulnerable IoT devices, such as webcams, TVs and DVRs.
But since the MicroTik router vulnerabilities and exploits were discovered by the IoTroop botnet in October, the Mirai variant botnet has been able to get manually updated on the fly to go after such devices as Dahua CCTV DVRs, Samsung UE55D7000 TVs and Contiki-based devices which were previously unknown to be vulnerable to Reaper/ IoTroop malware, according to the report.
"As the number of Internet-connected devices expands, IoT malware developers will need to add agility into their offensive toolsets to keep up with the increasing diversity of devices, operating systems, and vulnerabilities," Moriuchi warns.
The report advises IT security professionals to guard against potential botnet attacks by becoming familiar with and monitoring potential controllers and identifying new IoT devices being added to the botnet.
Related posts:
— Dawn Kawamoto is an award-winning technology and business journalist, whose work has appeared in CNET's News.com, Dark Reading, TheStreet.com, AOL's DailyFinance, and The Motley Fool.