Encryption is a potent defensive weapon against cyberattacks, but a recent cybersecurity report emphasizes a growing problem in cyberdefense: distinguishing between "good" encryption and "bad" encryption.
Last month, network-security vendor Ixia released its 2018 Security Report, in which it particularly highlighted the growing problem of encryption for enterprise IT. Unlike many other industry reports and tidbits of cybersecurity thought leadership, however, Ixia did not blast organizations for under-encrypting.
Instead, the report cautions that encryption is helping the attackers, too.
"In 2017, over half of all web traffic was encrypted. Hackers are exploiting this trend, hiding malicious traffic in encrypted streams, which makes detection via traditional means impossible," according to the company's second annual Security Report. "As cyberattacks evolve, more focus should be on visibility and detection."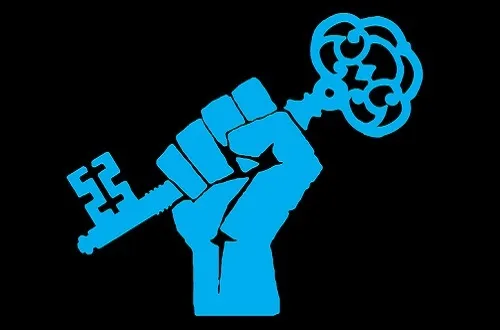 Indeed, encrypted Internet traffic passed the halfway mark early last year -- and then hitting the
60% mark in July 2017
.
And encryption, like many weapons, is double-edged.
As enterprises and users alike have stepped up their security game, so too have attackers been stepping up their countermeasures. Gartner predicts that 60% of malware campaigns will leverage encryption by next year -- and that by 2020, 70% of malicious attacks will be carried in encrypted data streams.
The result is that the bad guys are often able to slip their malicious -- encrypted -- code through intrusion prevention systems (IPSs) and next-generation firewalls (NGFWs) undetected. After all, an encrypted packet is an encrypted packet; the whole point of encryption is that you can't tell what the encrypted item is without decrypting it.
"This makes detection via traditional means impossible, and demands a complete visibility approach that combines continuous inspection with multi-layered security tailored to the application environment," according to Ixia's report. "To complicate matters further, the compute power needed to decrypt secure packets and peer inside is sapping the resources of the expensive and sophisticated security tools we use to keep our networks safe. Overloaded tools can start dropping packets or fail altogether."
Moreover, Gartner points out that there is risk of particularly "stringent" regulators taking unkindly to defensive packet decryption mechanisms incidentally because of the certificate switcheroos necessary to intercept outbound SSL traffic for decryption.
In other words, such techniques could potentially be seen as offensive "hacking back" in the form of a man-in-the-middle attack "usurp[ing] the website's identity."
And all of this is to say nothing of the potential for collateral damage to an enterprise's own data assets and application integrity should a "good" packet be decrypted only to be compromised by an attacker.
"[E]ncrypting data often breaks applications and application functionality further limiting its use and implementation," wrote cybersecurity journalist Byron Acohido in a recent report. "This creates a viable opportunity for an intruder lurking on a company's network to steal the data in decrypted form."
Marie Hattar, CMO of Ixia parent company Keysight Technologies, has conceded the academic point but argues that it's an easily solved problem.
"Decrypted traffic can potentially be seen by anyone with access to network monitoring tools, and this is particularly problematic for monitoring data stored in DLPs, logs, and other databases, as it often violates regulatory compliance mandates," Hattar wrote in a blog published last year. "NPBs (network packet brokers) can help by masking data that doesn't need to be exposed."
In the 2018 Security Report, Ixia further recommends (1) placing more trust in ephemeral keys (such as those used by TLS 1.3) because of their temporal nature; and (2) concentrating decryption resources via NPBs on static, older encryption keys like those used in SSL -- which have largely fallen out of favor with browsers and major websites anyway.
In the age of advanced AI-like analytics, however, less intrusive "smart" methods are available for peering into encrypted traffic without compromising the integrity of its encryption.
For instance, last year, Cisco released Encrypted Traffic Analytics -- an intent-based network-security product that purports to uses machine learning to analyze the initial data packet of a connection, the sequence of packet lengths and times, and byte distribution. (See Cisco Looks to Thwart Encrypted Network Threats and Unknown Document 743513.)
Still, the call to decrypt enterprise network traffic and use NPBs is not a new talking point for Ixia to tackle. In its inaugural security report last year, Ixia talked up its own NPB offering, Vision ONE, as a solution for "fighting against threats hidden in encrypted traffic."
Methodologies aside, however, Ixia's main point on this topic was the same.
"Many organizations… [have] a major blind spot that attackers are using to hide malware," warned Ixia in its 2017 Security Report. "Inspect encrypted traffic."
Related posts:
— Joe Stanganelli, principal of Beacon Hill Law, is a Boston-based attorney, corporate-communications and data-privacy consultant, writer, and speaker. Follow him on Twitter at @JoeStanganelli.