Over several weeks, Intel has slowly been pushing out new microcode to help correct the Spectre and Meltdown security flaws in the company's microprocessors. However, some CPUs will never see these patches.
In its latest update released this week, Intel announced more than 15 different chip families will not receive the patch for what is called Variant 2 (CVE-2017-5715) of the Spectre vulnerability.
When the Spectre and Meltdown side-channel flaws first came to light in January following the publication of a research paper, there were three specific vulnerabilities; Variant 2 is not only considered the most difficult to exploit by would-be attackers, but also the one that is hardest to patch. (See Intel Offering New Microcode to Fix Spectre & Meltdown.)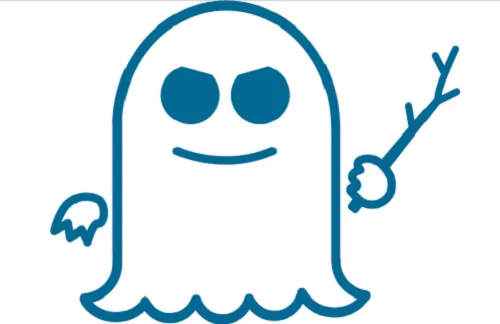 After stumbling early and having to recall patches that caused slowdowns and other flaws with devices, over the past two months Intel began sending new microcode. The company continues to do that and post updates. (See Intel, OEMs Push Out More Spectre Microcode Patches .)
However, the April 2 update Intel posted reveals for the first time that some chips will remain unpatched forever.
"After a comprehensive investigation of the microarchitectures and microcode capabilities for these products, Intel has determined to not release microcode updates for these products for one or more reasons," according to the update.
The rationales vary, but can include:
Microarchitecture issues with CPUs that would make patching difficult or impossible
Limited software support by partners
If chips were part of a closed or embedded system that would limit exposure to vulnerabilities in the first place
Some Intel chip families that will not get the Spectre patch include: Bloomfield, Bloomfield Xeon, Clarksfield, Gulftown, Harpertown Xeon C0, Harpertown Xeon E0, Jasper Forest, Penryn/QC, SoFIA 3GR, Wolfdale C0, M0, Wolfdale E0, R0, Wolfdale Xeon C0, Wolfdale Xeon E0, Yorkfield and Yorkfield Xeon.
---
The fundamentals of network security are being redefined -- don't get left in the dark by a DDoS attack! Join us in Austin from May 14-16 at the fifth-annual Big Communications Event. There's still time to register and communications service providers get in free!
---
Intel also noted it is starting to roll out microcode to fix Spectre and Meltdown flaws in other versions of its x86 processors including Arrandale, Clarkdale, Lynnfield, Nehalem and Westmere chips.
Intel CEO Brian Krzanich has promised the company will ship new chips that correct the two flaws by the second half of this year. (See Intel CEO Promises Chips That Fix Spectre & Meltdown Flaws .)
Related posts:
— Scott Ferguson, is the managing editor of Light Reading and the editor of Security Now. Follow him on Twitter @sferguson_LR.