After nearly three months of back-and-forth with different updates, Intel is pushing out new production-ready microcode for several of its chips, including its Ivy Bridge Broadwell designs, which should patch the security flaws related to the Spectre vulnerability.
In addition, the chip maker's OEM partners, including Dell Technologies and Lenovo, are pushing out new fixes as well.
As part of the March 6 update for its "Microcode Revision Guidance" list, Intel is pushing out production-ready microcode for its line of Ivy Bridge, Broadwell, Gladden and Haswell chips. The company also has beta versions of microcode listed for certain Clarkdale, Nehalem and Westmere processors.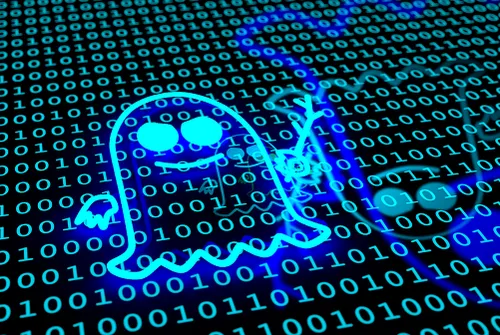 The Ivy Bridge, Broadwell, Gladden and Haswell designs help make up part of Intel's Xeon family, and these types of x86 chips are generally used within data centers that support large-scale computing, such as cloud infrastructures.
Specifically, the microcode updates fix the flaw called Variant 2. There were a total of three flaws associated with the Spectre and Meltdown side-channel vulnerabilities that were disclosed in January. Of the three, Variant 2 is the hardest one to exploit but also the most difficult one to patch. (See Intel Offering New Microcode to Fix Spectre & Meltdown.)
In their January report, researchers found that that by manipulating pre-executed commands within x86 chips, which help make data available faster, hackers can gain access to the content of the kernel memory. The security issue is that this flaw can allow a hacker to gain access to encryption keys and other authentication details of whatever system the CPU is running in.
When researchers first disclosed the Spectre and Meltdown flaws earlier this year, Intel attempted to push out patches as quickly as possible, only to withdraw these updates as they slowed system performance. (See Linus Torvalds: Intel's Spectre Patch Is 'Complete & Utter Garbage'.)
OEMs, including Dell and Lenovo also attempted to push out patches for systems, but these had to be withdrawn and rethought as well. (See HPE, Dell EMC Warn Customers Over Spectre, Meltdown Patches.)
---
The fundamentals of network security are being redefined -- don't get left in the dark by a DDoS attack! Join us in Austin from May 14-16 at the fifth-annual Big Communications Event. There's still time to register and communications service providers get in free!
---
On March 9, Dell issued an alertabout new BIOS, hypervisor and operating system patches for the company's line of server, storage and networking gear.
In addition, Lenovo, which makes ThinkPad laptops and ThinkStation servers, released its own update at about the same time to address issues within its own hardware.
"Intel provides to Lenovo the CPU microcode updates required to address Variant 2, which Lenovo then incorporates into BIOS/UEFI [Unified Extensible Firmware Interface] firmware. Intel is currently resolving microcode quality issues discovered in late January and has begun to provide new microcode updates to Lenovo," according to the company's security update.
Related posts:
— Scott Ferguson, Editor, Enterprise Cloud News. Follow him on Twitter @sferguson_LR.