Intel's headaches from the Spectre and Meltdown vulnerabilities that were disclosed earlier this year continue to multiply, with the company facing a series of class action lawsuits.
In a filing with the US Securities and Exchange Commission, Intel Corp. (Nasdaq: INTC) disclosed that it is now facing 32 different lawsuits from customers, as well as company investors. The company's annual 10-K report, which covers the entire 2017 fiscal year that ended on December 31, notes that the chip maker expects these lawsuits to drag on for a number of years.
In one section about litigation, Intel notes:

Given the procedural posture and the nature of these cases, including that the proceedings are in the early stages, that alleged damages have not been specified, that uncertainty exists as to the likelihood of a class or classes being certified or the ultimate size of any class or classes if certified, and that there are significant factual and legal issues to be resolved, we are unable to make a reasonable estimate of the potential loss or range of losses, if any, that might arise from these matters.
It's also not clear how many more lawsuits Intel could face related to Spectre and Meltdown.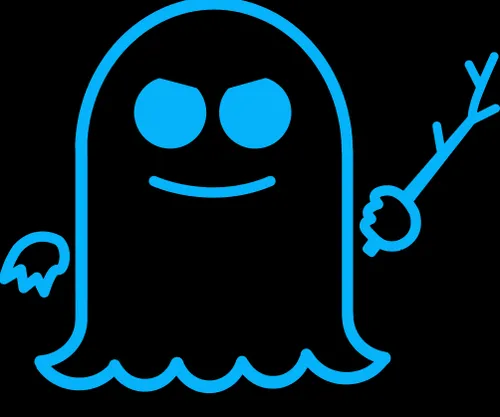 The 10-K noted that the 32 lawsuits are only the ones known to the company as of February 15 -- the day before the paperwork was filed with the SEC. How many more may follow, especially as the scope of the vulnerabilities becomes better known, is difficult to assess.
For its part, Intel disputes the claims in the 32 lawsuits, according to the document.
In January, a research paper detailed what became known as Spectre and Meltdown, which are also known as side-channel vulnerabilities. The research found that by manipulating pre-executed commands within x86 chips, which help make data available faster, hackers can gain access to the content of the kernel memory. The security issue is that this flaw can allow a hacker to gain access to encryption keys and other authentication details of whatever system the CPU is running in.
While the January research paper brought Spectre and Meltdown to light for the public, the 10-K notes that Google (Nasdaq: GOOG) had warned the company in June about the vulnerabilities.
---
The fundamentals of network security are being redefined – don't get left in the dark by a DDoS attack! Join us in Austin from May 14-16 at the fifth annual Big Communications Event. There's still time to register and communications service providers get in free!
---
For its part, Intel has taken the brunt of the fallout from the disclosure, although ARM Ltd. (Nasdaq: ARMHY; London: ARM) and Advanced Micro Devices Inc. (NYSE: AMD) have also faced questions about Spectre and Meltdown. (See Congressman Looking for Answers About Spectre & Meltdown.)
During a recent call with financial analysts, Intel CEO Brian Krzanich didn't spend much time discussing the issue, although he did promise that patches were coming and that the company would eliminate these types of side-channel vulnerabilities in future silicon. (See Intel CEO Promises Chips That Fix Spectre & Meltdown Flaws .)
So far, Intel's response has been met with a healthy level of skepticism. (See Linus Torvalds: Intel's Spectre Patch Is 'Complete & Utter Garbage'.)
On February 16, ZDNet reported on a new research paper that says attackers may find new ways to exploit these side-channel vulnerabilities. However, researchers have previously noted that Spectre and Meltdown are extremely difficult to take advantage of, and it's not known if any group has managed to exploit the two vulnerabilities yet.
Related posts:
— Scott Ferguson, Editor, Enterprise Cloud News. Follow him on Twitter <a