As industrial systems and the manufacturing sector continue to digitize and invest more in the growing industrial Internet of Things (IIoT) market, these businesses and facilities are increasingly coming under assault from various cyber attacks.
The motives behind these attacks vary, although it appears that one major motivation is to steal data, whether it's company information, intellectual property or blueprints and designs. This can come in the form or corporate espionage or nation-states looking to steal business secrets.
These types of attacks, especially when focused on Industrial Control Systems (ICS) and supervisory control and data acquisition (SCADA) systems, which control the critical infrastructure of power plants and nuclear facilities, have recently prompted the US Department of Homeland Security to issue a warning to the industry. (See Continued Russian Attacks Show Weakness of Industrial Control Systems.)
Still, as enterprise systems and traditional operational systems are increasingly combined within these manufacturing facilities, the risk of a cyber attack grows, according to a report released Wednesday by Vectra, which makes artificial intelligence tools for security systems.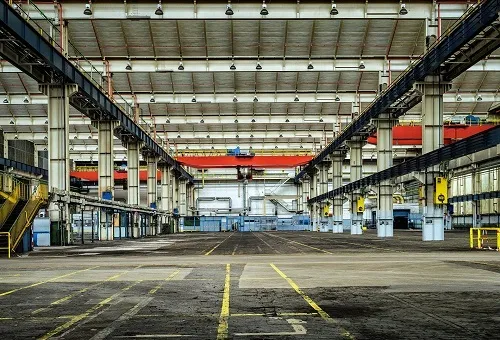 The report, "2018 Spotlight Report on Manufacturing," is being released at this year's Black Hat conference in Las Vegas, which kicked off August 7. The analysis is based on the metadata the company collected from its customers between January and June through its Cognito threat detection platform. This includes data from cloud infrastructure, data centers, devices and enterprise workloads.
While these increasing cyber attacks against industrial and manufacturing systems have been noted for some time, the Vectra analysis confirms that these incidents are becoming more frequent. Specifically, the report finds:
A greater volume of malicious behaviors within networks, meaning that the threat actors are already inside these systems.
An increase in different reconnaissance behaviors, meaning that the attackers are searching the networks for different kinds of data.
Finally, an abnormally high level of lateral movements, which seems to show that these attacks are proliferating through different networks.
In terms of attacks, the report found an increase in botnet activity within these systems, but that these are more opportunistic. However, the analysis also found an increase in command-and-control activities, which means remote access tools are being used to infiltrate systems and gain access to internal data.
The growing use of IIoT devices has also increased the attack surface by bringing more Internet-connected devices into areas traditionally sealed off from the public.
"The biggest concern is the ease with which an attacker could propagate inside manufacturing networks due to a lack of access controls and a large attack surface of IIoT devices," Chris Morales, head of security analytics at Vectra, wrote in an email to Security Now.
---
Zero in on the most attractive 5G NR deployment strategies, and take a look ahead to later technology developments and service innovations. Join us for the Deployment Strategies for 5G NR breakfast workshop in LA at MWCA on September 12. Register now to learn from and network with industry experts – communications service providers get in free!
---
"Most manufacturers are focused on ensuring the uptime of their global supply chains without enough regard to the ease an attacker can move about these large networks of machines communicating to cloud infrastructure and to other devices through automated processes," Morales added.
Morales noted that different nation-states are increasingly trying to penetrate these manufacturing and utility companies in order to steal data or carry on spying operations involving critical infrastructure.
DHS has warned that Russia-backed groups have already infiltrated several different power facilities in the past several years. (See FBI & DHS Accuse Russia of Hacking Critical Infrastructure.)
The key to better security, Morales wrote, is changing the approach to threats.
"In any organization, there needs to be a shift in security posture to proactive detection and response to identity threats as they happen and before they cause damage," Morales wrote. "The first step in building a proactive security posture is to gain visibility into devices on networks where everything is internet enabled and to better understand the behaviors these devices exhibit. By understanding how the network functions and how devices communicate it becomes possible to identify unapproved behaviors that hide in normal device activity."
Related posts:
— Scott Ferguson is the managing editor of Light Reading and the editor of Security Now. Follow him on Twitter @sferguson_LR.