Symantec has revealed details of a cyber spying campaign likely state-sponsored and conducted against both India and Pakistan, reportedly aimed at entities involved in regional security.
According to a private Symantec threat intelligence report, files on Microsoft Windows platforms were accessed using the "Ehdoor" Trojan horse. The ramifications are unclear, but this attack shows that a relatively low level of finesse is required to conduct espionage that could have far-reaching consequences.
"The one-two combo of [cyberattack] choice is still phishing and malware because they're just a heck of a lot easier than brute force or password exploits," James Crawford, research director of 451's information security group, told SecurityNow. "It's easy to come by the tools, and security attacks are now a global business. [Attacks are spreading] because a lot of the software is reused."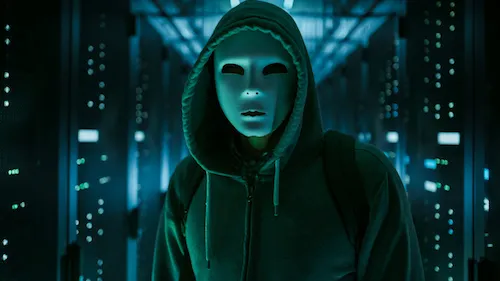 Symantec's report allegedly shows that in this case, Ehdoor was being constantly modified to provide 'additional capabilities' over time to covert sources. Although Ehdoor, discovered September 2016, is listed on the Symantec Website as "Risk Level 1: Very Low," it appears commonplace Trojans can still be leveraged effectively to retrieve sensitive information when it is stored locally.
Ehdoor is deployed commonly to upload and download files, execute new processes, log keystrokes, take screen shots and send computer geolocation information.
---
You're invited to attend Light Reading's Virtualizing the Cable Architecture event – a free breakfast panel at SCTE/ISBE's Cable-Tec Expo on October 18 featuring Comcast's Rob Howald and Charter's John Dickinson.
---
Although low-value software opens up the potential for widespread espionage, SaaS-based security favors a deployment model that can counter with protection for every country that can afford it.
"[Security attacks] will happen anywhere there is a motive to gain intelligence on an adversary," said Crawford. "There's no particular regional advantage to better-coping with security attacks because SaaS-based security tools are available everywhere."
In this instance, dummy documents from national new sources related to security issues, including the military, the disputed eastern region of Kashmir and an Indian secessionist movement, were used to encourage users to download the malware.
Symantec declined to offer further details. "We provide services in a confidential manner to our customers and do not comment publicly on the malware analysis, investigation and incident response services we provide," said Matt Nagel, a Symantec spokesperson.
Related posts:
— Simon Marshall has worked in and around the telecom and IT industries for 21 years. He cut his teeth as Editor-at-Large at totaltelecom.com in the late Nineties; drove strategic communication and product marketing plans for Qualcomm, Neustar and Redknee during the Noughties; and lives today as a technical consultant, active tech news junky and content underwriter at Security Now.