Six out of ten companies are using some type of Internet of Things device within their enterprise network, and these same organizations have had to deal with at least one security incident related to these connected sensors, according to the new IoT Cybersecurity Readiness Report issued by Trustwave.
The report is based on the responses of 137 security and IT pros knowledgeable about or responsible for IoT-related security practices within their organization. The mean number of employees at the enterprises surveyed was just under 17,000 and includes a "wide range of industries," according to Trustwave.
The most frequent problem encountered by organizations was a malware infiltration that entered the network through an IoT device.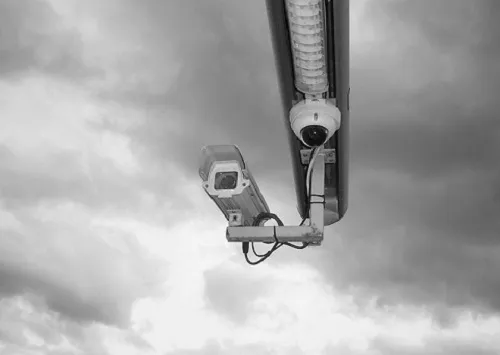 This prevalence is forcing organizations to reconsider their threat models related to IoT.
The report notes that another 20% of non-connected organizations plan to connect within the next 12 months. The researchers found that this means -- by the end of 2018 -- only one in six organizations will not be using at least a minimal level of IoT technology for some business purpose.
However, there is a disparity in security awareness about IoT. Specifically, 28% of respondents consider their IoT security strategy "very important" to the organization, but more than one third of those surveyed believe that IoT security is only "somewhat" or "not" important.
This may arise from questions on just how relevant IoT will be to an organization. Even though 57% of organizations plan to increase their penetration of IoT devices in the future, a minority of 19% report that they will not. However, 23% of respondents are simply unsure of the future status of IoT and can give no answer.
But respondents are increasingly aware that some IoT-related problem will soon affect them. The report notes that "55% believe that it will happen during the next two years, and another 10% believe it will occur at some point beyond two years from now."
---
The fundamentals of network security are being redefined -- don't get left in the dark by a DDoS attack! Join us in Austin from May 14-16 at the fifth-annual Big Communications Event. There's still time to register and communications service providers get in free!
---
One third of those surveyed simply are not sure when an IoT-related security incident will happen. But, tellingly, only 5% of respondents believe that one will never happen.
The decisions makers don't think that they will be able to defend themselves, either. The report finds that 10% were "very" confident that they can detect and protect against IoT-related security incidents, while 62% are only "somewhat" or "not" confident that they can do so.
The effects of a company's partners use of IoT is another security area that is not well policed. The survey found that fewer than one half of organizations consistently assess the IoT security risk posed by third-party partners, while another 34% will do so only "periodically." But, nearly one in five organizations do not perform this risk assessment at all, which may leave them vulnerable to security risks introduced by the use of third parties that employ IoT devices.
While the report highlights the emerging IoT threat vectors, it remains an organization's continuing responsibility to vet IoT vendors before making new purchases. This would include evaluating their history and checking security reports from them.
Enterprises should also have an agile methodology for quickly patching IoT vulnerabilities to prevent attacks leveraging flawed devices. Being able to quickly react to IoT threats will become crucial as they grow larger in the future.
Related posts:
— Larry Loeb has written for many of the last century's major "dead tree" computer magazines, having been, among other things, a consulting editor for BYTE magazine and senior editor for the launch of WebWeek.