As businesses everywhere transition their application and business processes to the cloud, a parallel acceleration of software-defined wide area network (SD-WAN) adoption is also underway.
A recent study found 53% of distributed enterprises plan to implement SD-WAN in the next two years to maximize bandwidth, improve analytics and automate application prioritization.
However, in the rush to adopt SD-WAN solutions, many enterprises inadvertently risk their networks -- and their data -- by presuming all SD-WAN technologies include appropriate security. In fact, Fortinet research indicates that 90% of SD-WAN solutions employ only basic security with a stateful firewall.
A more robust approach to SD-WAN security would mitigate risk and maximize the benefits of cloud-based applications within a cloud-enabled enterprise network.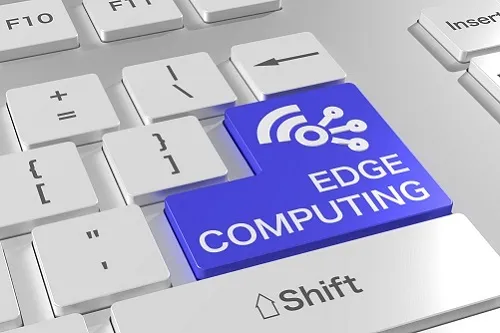 A large distributed network that allows individual branch sites to access cloud-based services and apps poses significant risks. Applications, such as WiFi, mobile point-of-sale (POS) and digital employee training portals, invite users to access network infrastructure, exponentially increasing the peril of a security breach through Internet-based broadband circuits.
Attackers often exploit this weakness to attack highly distributed organizations, with Gartner estimatingthat more than 30% of advanced threats originate at branch locations.
There are two approaches to improve security within an SD-WAN: cloud-centric and edge-centric.
These two security strategies suit the new networking model, in which businesses migrate to the cloud and away from the central security that came with using the company data center.
However, there are advantages to leveraging an edge-centric security approach versus relying on the cloud.
Enterprises opting for a cloud-based security approach should heed some cautions. With the continuing trend of more cloud-based applications being used across the branch location, organizations need tighter security on internal traffic patterns to prevent malware or insider threats.
In a cloud-based security approach, creating a security layer between the user and the cloud requires all traffic be routed to the cloud service for scanning and scrubbing. This also requires network availability for security to function. For instance, should the WAN go down for any reason, data is protected with only the most basic security protocols. Cloud-based security also crowds the network, which not only slows traffic but drives up costs due to greater bandwidth consumption.
Finally, a cloud-based approach may neglect individual site security, making it difficult to identify and neutralize local threats to the broader network.
Conversely, an edge-based approach to security creates an inherently distributed security model, removing the risk of a significant breach resulting from a single point of failure.
Failure within any enterprise site or application has the potential to result in a major outage for the organization, however, because edge security is enforced locally at every endpoint in the network, that risk is mitigated. Placing security closest to where the vulnerabilities lie also allows scrubbing traffic that is wholly local to the site or travels site-to-Internet.
This kind of local, east-west traffic in an enterprise setting can include table-to-POS orders in a restaurant or security camera feeds in a retail environment. Edge security scrubs data in both directions -- ensuring that bad information or data is kept out of the site, and that any information that should be protected is either prevented from leaving or secured before being sent out.
When configuring SD-WAN for the enterprise, investing in edge security often will save money and headaches over the long term, specifically by minimizing costs due to bandwidth demand and mitigating security threats before they become larger, potentially more costly breaches.
Currently, about 77% of enterprises have at least one application or a portion of their computing infrastructure in the cloud, according to the 2018 IDG Cloud Computing study. As businesses seek to meet intensifying network demand, many charge ahead with tools, ranging from cloud-based applications to SD-WAN.
But protecting sensitive data requires vigilance and a careful, informed approach to network security. Combined with various layers of protection, including Unified Threat Management (UTM) and next-generation firewall (NGFW), edge security is the most reliable way to ensure maximum protection for an enterprise SD-WAN deployment.
Related posts:
— Dan Rasmussen is the senior vice president of the Enterprise Business Unit for North America at Hughes Network Systems..