Police in Iceland are in the middle of an intriguing mystery: Who is behind the theft of 600 different servers used to mine cryptocurrency, including Bitcoin, from several data centers in the tiny island country.
The thefts, according to the Associated Press, were first reported on Friday, March 2, after 11 people were arrested. One of those arrested is a security guard. Law enforcement is, however, still looking for other people in connection with the heist, the AP said.
The break-ins and burglaries themselves appear to date back to December and January, when authorities started investigating, but police kept silent until Friday's court hearing. The servers are worth about $2 million, according to the AP and other reports.
The crime's been dubbed the "Big Bitcoin Heist" in Iceland.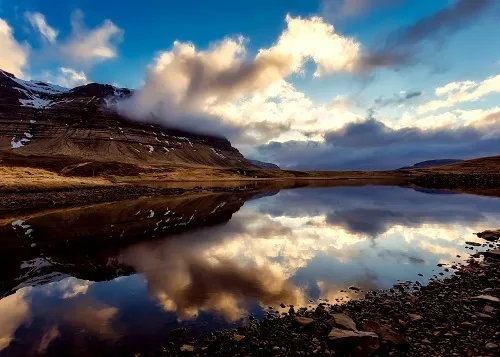 "Everything points to this being a highly organized crime," Olafur Helgi Kjartansson, a police commissioner in Iceland, told the AP.
The surging popularity of Bitcoin and other cryptocurrencies coincides with an increase in different types of crimes related to the mining of digital currency. The Icelandic case is unusual since it involved a physical theft, but other types of illegal activities also are on the uptick.
A recent report on Security Now discovered rogue employees are using spare IT equipment and other resources to mine Bitcoins. This can lead to problems ranging from skyrocketing electrical bills to the introduction of malicious software that create backdoors into the network. (See Rogue Employees Mine Cryptocurrency Using Company Hardware.)
One reason Iceland is a haven for cryptocurrency mining is the island's large resources of cheap, renewable energy that help keep servers running 24/7, according to the AP. To help locate more persons of interest, investigators are searching for spikes in electrical use.
---
The fundamentals of network security are being redefined – don't get left in the dark by a DDoS attack! Join us in Austin from May 14-16 at the fifth annual Big Communications Event. There's still time to register and communications service providers get in free!
---
The reason for these thefts is apparent: the volatile nature of cryptocurrency and the loose regulations surrounding this marketplace. At the end of 2017, Bitcoin was trading for about $20,000, although it has fallen since then (on the morning of Monday, March 5, it was trading at about $11,500). If the Bit Bitcoin Heist organizers get all 600 high-powered servers running, they could mine hundreds or thousands of cryptocurrencies.
In addition to the illegal mining of Bitcoins by rogue employees, cyberthieves increasingly demand ransom and other payments in cryptocurrency, creating what one security expert dubbed the new "Wild West" of cybersecurity. (See Cryptocurrency Crime: The Internet's New Wild West.)
And in some cases, cybercriminals create man-in-the-middle schemes to divert Bitcoin payments meant to pay off a different criminal group as part of a ransomware scheme. In one case, the victim attempted to pay off one group seeking ransomware only to have the Bitcoin settlement diverted to another group of criminals -- and the victim's data was never restored, security firm Proofpoint observed. (See Ransomware Shows There's no Honor Among Cyberthieves.)
Related posts:
— Scott Ferguson, Editor, Enterprise Cloud News. Follow him on Twitter @sferguson_LR.