IBM is looking to create a more secure internal environment by reportedly banning all USB drives, as well as other portable storage devices, for its employees. The company is, instead, encouraging workers to use the company's cloud-based file and data sharing service to move data around internally.
The decision, first reported by The Register, is a bold move for IBM as the company looks to lock down its internal security at a time of heightened awareness around insider threats and the damage careless employees can cause. (See Insider Threats Cost Enterprises More Than $8M Every Year – Report.)
Even IBM notes that the decision, which was made by Shamla Naidoo, the company's CISO, is bound to be disruptive for some employees as it rolls out company-wide over the next several weeks after being tried out in certain divisions first, according to the report.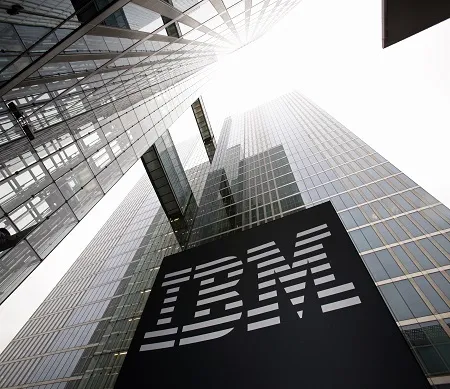 IBM itself is not confirming the specifics of the report, only that the company does review its internal security policies on a regular basis.
"We regularly review and enhance our security standards and practices to protect both IBM and our clients in an increasingly complex threat environment," a company spokesman wrote in an email to Security Now.
When a company as big as IBM makes an internal security shift, it will be noticed, and copied, by other companies. IBM's move reminds companies that the weakest link in the security chain could be the person in the next cubicle, whether or not he or she has malicious intent. (See Cybercriminals Increasingly Targeting 'Crown Jewels' Both Inside & Out.)
The havoc a small device such as a USB stick, SD card or flash drive can cause is not lost on other security watchers.
"Frankly, I find it funny that they still hand these out at security tradeshows," Mukul Kumar, the CISO and vice president of Cyber Practice at Santa Clara, Calif.-based Cavirin, wrote in an email. "IBM's move is a step in the right direction in that external USBs have, over time, been a major vector for malware."
Kumar notes that even if some exceptions are made, it's a step in the right direction, but banning certain devices is not enough. He writes:

However, the proof will be in how they "sign" these drives to be readable. Their move is part of a broader approach to security-in-depth to protect the overall cyber posture of an organization. This includes perimeter, network, OS, application, and data, spanning both hardware and software.
Nathan Wenzler, the chief security strategist at AsTech, a San Francisco-based security consulting company, noted that the banning of USB and other devices is a significant security change since these tools are a legitimate concern for CISOs.
However, is it worth adjusting an entire company culture?
"We've simply gotten used to having these easy tools around, and to now ban them out of a concern for security is going to be incredibly difficult to accomplish, as you're not just turning on new technical security controls, but you're now trying to change the culture of how people have operated for a very long time," Wenzler wrote in an email. "Ultimately, this sort of culture shift may not be worth the kind of ban IBM is putting in place in lieu of other security controls that could protect their intellectual property, critical data and corporate reputation without upending the way people are used to conducting business."
---
The fundamentals of network security are being redefined -- don't get left in the dark by a DDoS attack! Join us in Austin from May 14-16 at the fifth annual Big Communications Event. There's still time to register and communications service providers get in free!
---
Wenzler went on to add that the cloud-based system that IBM wants employees to use brings its own share of security concerns:

Not to mention that the online file sharing tools that are being provided as an alternative come with a whole bevy of technical challenges that employees are already bringing up (i.e., "What do I do for a system that isn't connected to a network?").
However, Boris Vaynberg, CEO and co-founder of Solebit, an Israeli security firm, wrote that IBM is addressing a major concern for companies of any size: the endpoint -- a major weakness no matter how sophisticated the internal security of company is.
"The endpoint is the last layer of defense, and once you allow the ability to connect removable storage that may contain malware, you are skipping, by definition, any other security measures that you have on your network," Vaynberg wrote. "Today, organizations are investing a lot of efforts to deploy advanced network level security capabilities to do real prevention, all to avoid the heavy cost of the remediation process that usually takes place once the attack reaches the endpoint."
Related posts:
— Scott Ferguson is the managing editor of Light Reading and the editor of Security Now. Follow him on Twitter @sferguson_LR.