Hyatt Hotels is looking to get into the bug bounty hunting game, with offers up to $4,000 to identify "critical" flaws in the software and applications that the company uses.
HackerOne, which has developed bug hunting platforms for client, will work with Hyatt to collect the vulnerabilities and pay out the rewards. Targets for this particular program include the main Hyatt website, hyatt.com, as well as m.hyatt.com, world.hyatt.com and the Hyatt mobile applications on both iOS and Android.
The program includes the $4,000 payout for critical vulnerabilities, as well as $1,200 for those deemed "high," $600 for "medium" and $300 for "low." The degree of the flaws is based on the Common Vulnerability Scoring Standard (CVSS).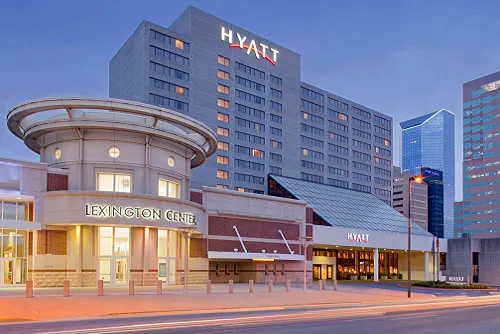 The types of vulnerabilities and flaws that Hyatt and HackerOne are looking for, include: Novel origin IP address discovery, authentication bypass, back-end system access via front-end systems, business logic bypass resulting in financial gain to an attacker (e.g., forced rate change), container escape, discovery of Hyatt data on public cloud storage services, novel means of automating account checking or rate scraping (e.g., botting), publicly available cloud systems that may host Hyatt information, SQL injection, cross-site request forgery, exploitable cross-site scripting, and WAF bypass.
As this is ethical hacking, the bug bounty guidelines clearly state a list of "do nots" for those participating, including accessing customer data or credit card numbers, destroying data or posting data and sensitive information on public forums, such as GitHub.
This type of hacking operation in nearly the opposite of Zerodium, which pays a premium for undisclosed vulnerabilities that are then given to clients, including government agencies. (See Zerodium Ups Ante for Zero-Day Exploits, Especially in iOS.)
In a statement posted January 9, Hyatt executives claimed this is one of the first bug bounty programs implemented in the hospitality industry. It also comes as a time when rival hotel chain Marriott has come under scrutiny for a massive data breach affecting more than 300 million customer accounts, and included the theft of passport numbers and other personal data. (See Marriott Revises Data Breach Numbers as Investigation Continues .)
"At Hyatt, protecting guest and customer information is our top priority and launching this program represents an important step that furthers our goal of keeping our guests safe every day," Hyatt's CISO Benjamin Vaughn noted in a statement. "As one of the first global hospitality brands to launch this type of program, we extend the ways we care for our guests and deepen our commitment to protecting their sensitive information."
Hyatt manages more than 750 different hotels and other properties in 55 different countries.
In a question-and-answer interview posted with HackerOne, Vaughn noted that the bug bounty first started with a private, invitation-only event before going public. So far, $5,650 in payments have been issued and 14 different reports have been resolved.
Related posts:
— Scott Ferguson is the managing editor of Light Reading and the editor of Security Now. Follow him on Twitter @sferguson_LR.