Global banking giant HSBC disclosed this week that the company's networks appeared to have been breached in October, with large amounts of customer data possible exposed and stolen.
In a November 2 letter sent to customers, HSBC noted that the bank's security team noticed that "unauthorized users" began access online accounts sometime between October 4 and 14. Those accounts were deactivated, and customers asked to reset their passwords
It's not clear from the notification how large the breach was, but it appears that whoever was behind it was able to access a treasure-trove of personal data from the bank's customers, including full name, mailing address, phone number, email address, date of birth, account numbers, account types, account balances, transaction history, payee account information, as well as statement history where these were available.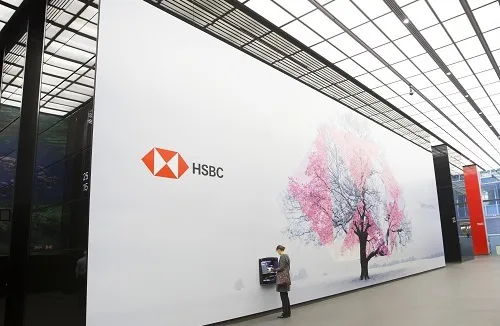 While HSBC did not release specific information about what happened, security experts believe that the few details offered point to a credential stuffing attack, a brute-force method used to guess at passwords. Some cybercriminals will use passwords leaked in other breaches, guess that users reused similar passwords.
Whatever the cause of the attack, it appears that HSBC failed to properly protect passwords, as well as the access controls of its network to protect customer data.
"Credential stuffing is a pervasive security issue caused by the complexity of today's authentication mechanisms that still rely on a password. Users today have access to hundreds of services each requiring a password and as such credential re-use if often common," Fausto Oliveira, the principal security architect at Acceptto, which makes multi-factor authentication tools, noted in an email to Security Now.
"So, what does this mean in reality?" Oliveira added. "Once a hacker has gained access to one of the services they can try to attack other services by re-using the password and gain access to further information for example by hacking the user's email, internet provider accounts, etc."
Joseph Carson, chief security scientist at Thycotic, a provider of privileged access management (PAM) platforms, admonished the bank for its lax security, especially the controls used to protect customer data.
"It's clear that HSBC is not following security best practices when it comes to the de-risking of sensitive data and strong privileged access controls that limit the data an individual can access at once," Carson wrote in an email. "HSBC needs to have a serious review on how they store sensitive personal data and ensure they prioritize de-risking of data into separate data vaults, as well as enforcing privileged access management strategies."
Mukul Kumar, CISO and vice president at Cavirin, which focuses on hybrid cloud security, noted that better multifactor authentication could have prevented this type of data breach.
"The breach, albeit limited, reinforces the need for individuals to better manage their passwords and for financial institutions to mandate multi-factor authentication. It should no longer be optional," Kumar wrote to Security Now. "On the HSBC side, given their prior history of breaches, must maintain better visibility into their cyber posture by continually assessing against new threats and remediating as required."
The bank's history includes a number of other data breaches, including ones in 2014 and 2015.
Related posts:
— Scott Ferguson is the managing editor of Light Reading and the editor of Security Now. Follow him on Twitter @sferguson_LR.