UK-based Cambridge Analytica and its parent company Strategic Communications Laboratories (SCL) Group may soon be facing a tsunami wave of data requests from voters, adding to the fallout from their Facebook controversy.
Facebook late Friday suspended the social media accounts for Cambridge Analytica and SCL, claiming the companies failed to delete all the Facebook information they had received in 2015 from a third party who was not authorized to share it, the social media giant stated in a blog post.
Cambridge Analytica claims to have up to 5,000 data points on over 230 million US voters and that data is used to target audiences to persuade and motivate them to act in particular ways during political campaigns, according to its website. The company, however, claimed on Saturday, March 17, it had deleted all of the information the third party had provided and that none of this information was provided to the Donald Trump 2016 presidential campaign.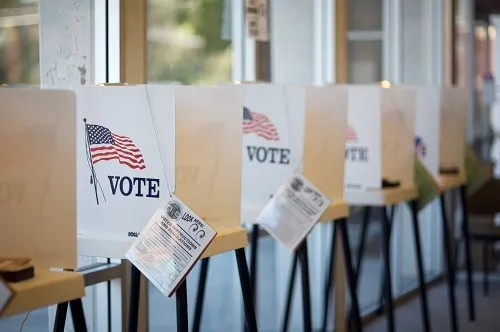 Regardless, even before Cambridge Analytica faced this most recent controversy with Facebook, which, according to a New York Times report is now facing the departure of its chief information security officer Alex Stamos due to a dispute over Russian activity on Facebook during the past presidential elections, folks were getting curious about the data Cambridge Analytica holds on them.
For his part, Stamos denied the report.
Despite the rumors, I'm still fully engaged with my work at Facebook. It's true that my role did change. I'm currently spending more time exploring emerging security risks and working on election security.

— Alex Stamos (@alexstamos) March 19, 2018
David Carroll, an associate professor of media design at the Parsons School of Design in New York, for one wanted to know what information Cambridge Analytica had. Carroll's research examines how tracking user behavior can be used for online behavioral advertising.
Getting your data from Cambridge Analytica and SCL
Carroll wanted to know what Cambridge Analytica had on him and took steps to find out. Here's what he did, according to a copy of his lawsuit against Cambridge and SCL.
Submit a Subject Access Request (SAR) to Cambridge Analytica through its data request website
SCL will send a "data compliance" email asking to submit £10 ($14.03) for a processing fee and a proof of identity
Cambridge Analytica will provide a letter that states it is providing "all of the data to which you are entitled under the Data Protection Act in a Microsoft Excel Spreadsheet." Carroll told Security Now the process took about three months
Information provided includes a summary of your profile; background data, such as, name, address, date of birth, and US voter identification numbers; primary and general election participation and party voted for; and political profile, such as, stance on key political issues ranked by importance, political party affiliation, and likelihood of voting, Carroll's lawsuit states.
However, Carroll believed Cambridge Analytica and SCL did not provide him with all the personal data they had on him. As a result, he filed a complaint with the UK's Information Commissioner's Office, which promotes data privacy for individuals.
"They took my complaint very seriously," Carroll told Security Now.
He added his lawsuit was also mentioned last month when members of Parliament's Digital, Culture, Media and Sport Committee came to Washington DC from the UK to take evidence on fake news and misinformation.
Under his complaint, Carroll is asking the court to order Cambridge Analytica and SCL to fully comply with his SAR.
"My best advice to others who want to do this is to wait and see what happens with my case. If I prevail, it will make it easier for other Americans to get to the bottom of this. If I win, everyone one wins," Carroll said. "But if I lose, then it shows we really have no protection in these type of cases from the United Kingdom."
Related posts:
— Dawn Kawamoto is an award-winning technology and business journalist, whose work has appeared in CNET's News.com, Dark Reading, TheStreet.com, AOL's DailyFinance, and The Motley Fool.