A bill that passed the House Financial Services Committee earlier this month would create new federal standards and rules that would require banks and other financial institutions to notify customers following a data breach.
The bill, H.R. 6743, or the "Consumer Information Notification Requirement Act," passed the committee by a vote of 32 to 20. It will now move to the full House for a vote.
US Rep. Rep. Blaine Luetkemeyer (R-Mo.) introduced the bill, which would amend the Gramm-Leach-Bliley Act, a 1999 law that currently regulates how financial institutions handle customers' personal information.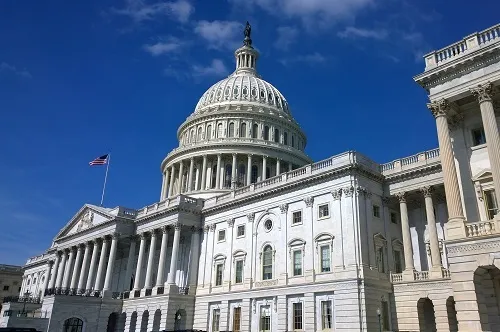 "It is going to take better cooperation from all my colleagues and the industries that handle consumer data in order to advance additional meaningful changes," according to a Sept. 13 statement from Luetkemeyer's office. "At some point there will be another major breach, and without a comprehensive solution our constituents will pay the price for our inaction."
If passed, the bill would create new requirements that banks and other financial institutions notify customers when a data breach has occurred. The law would also preempt local state laws that regulate the disclosure of data breaches.
Following the massive data breach at Equifax in 2017, where some employees and executives have been charged with insider trading, as well as issues with how Intel disclosed security problems with its chips earlier this year, the US Securities and Exchange Commission has now upgraded its own guidelines on how public companies must disclose data breaches to the public. (See Equifax, Intel Help Spur SEC to Update Cybersecurity Regulations.)
While not law yet, the Luetkemeyer bill drew praise from Steve Durbin, the managing director of the non-profit Information Security Forum. However, in an email to Security Now, Durbin noted that not only banks, but other merchants and businesses, should be required to disclose data breach as well.
Durbin wrote:

Anyone who has been caught up in a breach will know the upset and disruption this can cause. Therefore, having a bill that requires financial institutions to notify consumers of a breach, within a timely period passed, is a positive first step. However, given the complexity of the financial networks today, merchants must also be included to ensure that all ends of the complex purchase chain are covered. This will then go some way to providing consumers with the confidence, not that breaches are a thing of the past, but that they will be issued with timely warnings of the potential damage that a breach may cause them personally and are better placed to take immediate remedial action to reduce the impact that loss of personal and financial details can so often cause.
In addition to advocates like Durbin, organization such as the Credit Union National Association also voiced support for including merchants and other businesses as part of the disclosure process.
Chris Morales, head of security analytics at Vectra, which makes threat management tools, wrote in an email that while these laws are good for consumers, and will help standardized the notification process, they do address the underlying security issues of how these data breaches occur.
"The notification laws only work once an institution even knows there is a problem," Morales wrote. "I don't expect these laws to have any impact on the next major financial breach because financial institutions cannot report on what they do not know. For example, it took Equifax 78 days to even know a problem existed. They responded and reported the breach within 30 days after knowing. The hard part is even knowing the breach exists."
Related posts:
— Scott Ferguson is the managing editor of Light Reading and the editor of Security Now. Follow him on Twitter @sferguson_LR.