Creaky doors. Shadowy figures moving in the corners of the room. Objects that move of their own volition. And, scariest of all… a user with the password, "password." These are just a few things that might keep security professionals on edge. But what is it that most haunts the waking fever-dreams of the IT community?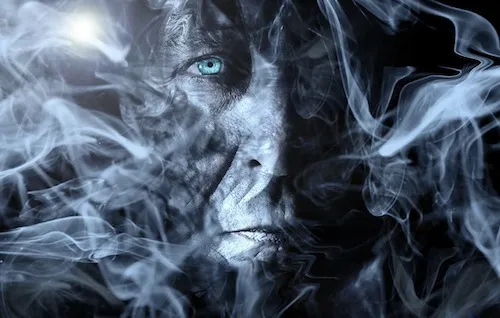 That's the question we asked our community and the answers came back with few surprises and lots of emphasis: It seems that, on the whole, we're afraid about pretty much everything. Given the news cycle of the last 60 days, all of this makes sense. By a clear plurality, "I'm afraid of pretty much everything" was the leading response, with over one third of the community choosing the way of all fears.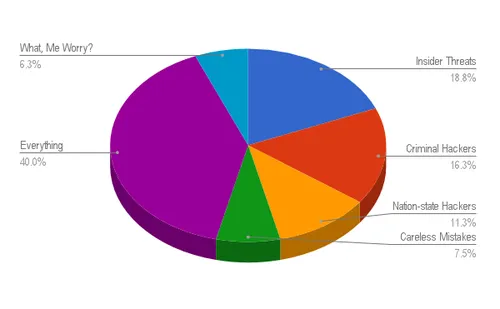 As before, we recognize the limitations of our methods. We understand that the polls we conduct here on our pages aren't going to fuel academic research. That's why it's important that we properly label the conclusions. I think it's accurate to call them a Highly Opinionated, Not Especially Scientific Tally -- or, as I like to think of them: HONEST results.
On the other end of the scare spectrum, "What, me worry?" was the response getting the least love, with only 7% of the community members admitting that they lead lives of blissful unconcern. Perhaps the most interesting result of the survey was that insider threats led criminal and nation-state hackers for second place in the worry derby. "Keep your friends close and your enemies closer," seems advice that companies have taken to heart, if the concerns of the Security Now community are any indication.
Do you agree with the community? Is the hive mind off-base? Let us know in the comments section, below, the things that keep you awake at night. And head over to the new Security Now poll -- the wisdom of the crowd is what keeps things interesting around here.
Related posts:
— Curtis Franklin is the editor of SecurityNow.com. Follow him on Twitter @kg4gwa.