Within the last year, nearly half of all hackers found ways to bypass the security features of Microsoft Windows 10 and Windows 8, typically using social engineering techniques to compromise the operating system, according to a recent industry survey.
One way to counter the weakness of these two popular operating systems, according to the study, is adopting a "zero-trust" security policy that limits the access employees have to certain applications and data within an enterprise, while keeping outsiders at arm's length.
These and other observations are part of Thycotic's 2018 Black Hat survey, which is based on interviews with 300 different hackers following this year's conference in Las Vegas. About 70% of those surveyed considered themselves white-hat hackers.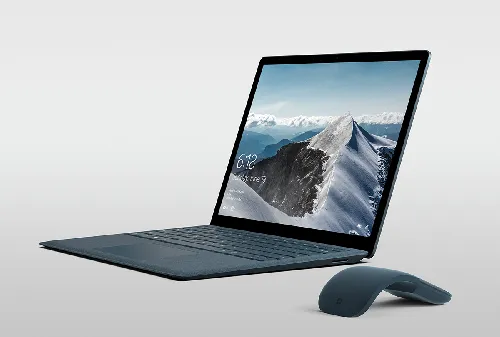 Thycotic, which makes privileged access management (PAM) tools, released the results on Sept. 18.
While these types of hackers generally help companies by pointing out security flaws and problems with applications, those surveyed by Thycotic couldn't help but point out that Windows is a fairly easy way into company networks, and half have compromised the OS in the last 12 months.
Specifically, more than a quarter of hackers surveyed -- 26% -- most often infiltrated Windows 10. About 22% hacked Windows 8, while 18% targeted Linux. Less than 5% compromised Mac.
One reason for this is the large installed base of Windows 10 and 8 machines in the enterprise.
"Windows 10 and Windows 8 where emphasized as they are supposed to be Microsoft's latest and most secure operating systems," Joseph Carson, chief security scientist at Thycotic, wrote in an email to Security Now, adding that most of the issues started with attackers using social engineering techniques to compromise different systems.
"With Windows being the most common operating system, hackers could easily reuse the techniques across multiple victims and geographies," Carson wrote. "The use of social engineering was similar across multiple operating systems, so it did not indicate that Windows users are less secure than non-Windows users. Social engineering was more popular as it is a lower cost and higher success for hackers to gain access to systems or steal identities versus hard core hacking of the system. Stealing identities via social engineering also meant hackers could easily bypass most security controls."
With that as the backdrop, the survey finds that more companies should adopt zero-trust policies that limit the access employees, as well as outsiders, have to critical systems and software. It's a security method that is growing in popularity. (See Zero Trust Means Never Trust & Always Verify.)
In his email, Carson noted that in an era when more and more companies are moving their infrastructure to the cloud, achieving a true zero-trust security policy can be difficult.
"Companies with multiple environments or hybrid environments have a major challenge of achieving a zero trust and applying the principle of least privilege," Carson wrote. "They have attempted to do this via Single Sign On, however, it only enables a single access of authentication and does not really enable privileged access controls."
Related posts:
— Scott Ferguson is the managing editor of Light Reading and the editor of Security Now. Follow him on Twitter @sferguson_LR.