Here's what makes GPS so dangerous as an attack vector: The modern world runs on information. And if you can make an enemy act on bad information, you have a decided advantage.
GPS is the most common technology for figuring out where on earth people and assets are located. It's based, very roughly, on the idea of knowing precisely where a satellite is, then precisely measuring how long it takes a radio signal to travel between the satellite and a receiver. There are 24 GPS satellites: the more satellites "visible" to the receiver, the more accurate the location information.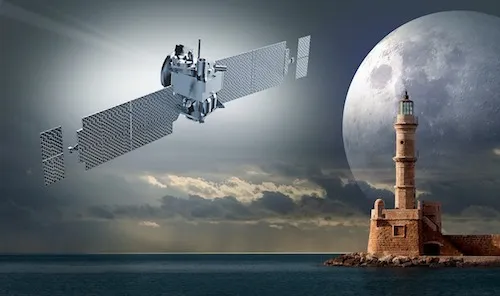 Back in June, a freighter in the Black Sea reported that its navigational instruments had suddenly reported its location to be hundreds of miles from the dock where it lay, placing it at a land-locked airport.
On the same day, a number of other ships operating near Russia reported issues with GPS accuracy. A number of factors in the mass problem report -- including the fact that all the ships had a reported location at the same airport -- have led experts to conclude that someone, somewhere, was "spoofing" the GPS systems of the affected ships, causing their navigation systems to report the wrong location.
In any attack on a radio-based system, there are two possible broad techniques. The first is "jamming", broadcasting a strong signal on the same frequency as the attacked service, leading to an RF denial-of-service result. The second is more difficult and more dangerous: Broadcast phony data that causes the system to report erroneous information to its legitimate users.
One of the reasons that generating a fake GPS signal is difficult has to do with the high degree of accuracy required in the time-base of the signal. GPS uses time generators of such accuracy that they have frequently been used as the time reference for IT systems, cryptography schemes, and highly accurate laboratory experiments. These accurate clocks are not cheap, and putting multiple versions into a spoofing system indicates a well-funded effort to disrupt service.
So far, the disruption has been limited to the Black Sea, though it was far from a one-time event. The real worry, though, is that this is a valid proof-of-concept that shows what is possible from a well-funded, technologically sophisticated attacker. The possibility of a spoofing attack near a heavily traveled port or airport is quite frightening and very real.
Until a defense is found, the best advice seems to be training navigational employees on proficiency in back-up systems and always having multiple location sources for critical operations. "Set it and forget it" may have to be put on hold until GPS spoofs are a thing of the past.
Related posts:
— Curtis Franklin is the editor of SecurityNow.com. Follow him on Twitter @kg4gwa.