In the government security sector, you shouldn't need Forest Whitaker to tell you that the enemy is within. That's according to a survey that finds nearly three out of four worldwide government entities had their security breached last year. Every single entity that replied to the survey said they felt employees were the biggest threat to security, mostly through either human error or insider IT misuse.
Relax about old Cold War enemies, don't worry about potential Chinese sources of WannaCry and close your ears to threats from hackers threatening to leak the Game Of Thrones season finale. More, be anxious about how employee exposure to government data is occurring while government entities continue to prioritize security outside-the-perimeter over in-.
Survey author Netwrix, a firm that provides behavior-based analytics to predict risks from employee-based IT changes, claims there's a huge mis-determination that outside-in security risks are more worrisome than inside-out.
"Most security professionals think they know what to expect (from internal threats), but they don't really have the knowledge to handle them," Michael Fimin, CEO of Netwrix, told Security Now. "You can lock the door to your house but remain open to intrusions; you can sleep upstairs and not know what's going on downstairs."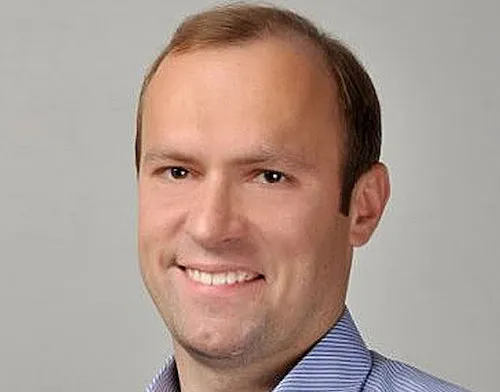 There shouldn't be an "us" and "them," but government entities are struggling to understand how they can guard against insider actions -- consciously made or through mishap -- especially when BYOD presides. 75% of respondent entities reported they had no visibility into BYOD activity, nearly 70% were unaware of shadow IT, and about 60% knew nothing about the cloud infrastructure they were using. As a whole, the survey results can be viewed as highlighting a candid snapshot between the value of government data and the very insecure ways it is currently accessed, managed and maintained.
"We're moving from a time-honored, rules-based model to something else, because there's just too much data," said Fimin, "Now, it's all about machine learning, and that's something we have in our roadmap." With so many data sources, varying data quality and classification, and different user behaviors, gaining a predictive posture and consequent extra threat-reaction time through machine learning is the way.
This is a highly specific area within the data security family, but Fimin highlights Veronis and Titus as somewhat competitors because they overlap or part-complement Netwrix' solution areas. Veronis and Titus play within Data Classification – another area where data effectiveness and integrity is foremost. In fact, what they do can be seen as an integral part of the 'Effective Internal Data' mission; Netwrix focuses on users' (mis)behavior, and the other two examine better ways to classify/group data, so the resultant data analysis/time-to-react is optimized because there's extra context/insight included.
Clearly this sector is attracting funding. But Netwrix itself has not needed to go through the constant window dressing required for multiple funding rounds. Founded in 2007, it took what it classifies as a Series A round, but foresees no more.
---
Get real-world answers to virtualization challenges from industry leaders. Join us for the NFV & Carrier SDN event in Denver. Register now for this exclusive opportunity to learn from and network with industry experts -- communications service providers get in free!
---
"Round A was not necessarily driven by a need to raise money," said Fimin. "We don't anticipate further funding rounds because (Series A) was driven by a desire for greater board experience. Our board members have run larger companies before, which is an obvious advantage for us, and we are also able (from Series A) to grow-out our technology and the scalability of our sales operations. We have no need to participate in further rounds."
So, what's the market currently worth? IDC told SecurityNow that for the 2017 calendar year, it expects federal agencies to spend a total of US$3.7 billion, growing to $4.7 billion by the end of 2020. In percentage terms, the CAGR for cybersecurity for 2015 through 2020 is expected to be just over 8%. During 2017, IT security spending breaks out to roughly $1.8 billion for the Defense Department (DoD) and $1.9 billion for civilian agencies. By 2020, says IDC, that will grow to $2.5 billion for DoD and $2.2 billion for the agencies.
So, budget will grow -- but so will threats as a whole. IDC said that these mostly include ongoing threats to government systems, but also to consider are foreign attempts to tamper with political parties, elections, and federal agencies, threats to the nation's physical infrastructure (dams, bridges, water systems, and more), and monitoring network traffic to look for attempts to exploit weaknesses and to compromise data and systems government-wide.
Related posts:
— Simon Marshall has worked within and around the telecom and IT industries for 21 years. Simon cut his teeth as editor-at-large at totaltelecom.com in the late Nineties, drove strategic communication and product marketing plans for Qualcomm, Neustar and Redknee during the Noughties, and lives today as a technical consultant, active tech news junky and content underwriter at Security Now.