Local networks are familiar and fuzzy to users, and because of that familiarity, most assume that they are secure. But, that might not be true.
One of the older attacks on a local network is called DNS rebinding, and was discussed in 2007 by Stanford University security researchers. It was framed in a context of a browser attack, which was the primary tool at that time.
The goal of a DNS rebinding attack is to bind some device to a malicious DNS server instead of the normal one it should use, and then make the device access domains it does not intend to on the internal network.
The advantage to the attacker is that while the device may be hardened against external IP requests -- say, to an administration panel -- most are usually not for a request from an internal IP. So, an attacker could get the device to open the admin panel if the device thinks the request is coming from an internal source.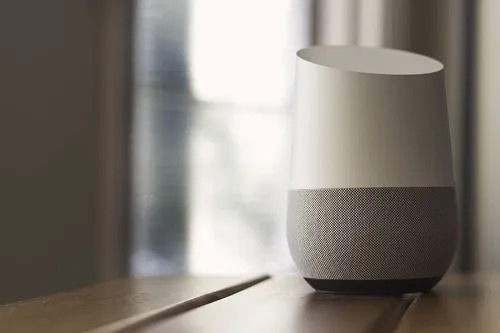 The attack concept did not go away over time, even as the use of local networks grew with the use of WiFi. More to the point, the kinds of devices used on the network has grown far past what the Stanford researchers assumed would be attached.
This drew the attention of Chicago-based Brannon Dorsey, who describes himself as an artist, programmer and researcher.
Dorsey has been looking at how DNS rebinding could be done on newer devices such as Roku TV, Google Home and Chromecast, as well as Sonos WiFi speakers.
He found them all to be vulnerable to this kind of attack.
The vendors had interesting reactions when Dorsey informed them of this. Most had internally assumed DNS rebinding was too complex an attack to be routinely carried out and assigned it a rather low priority in their threat models.
That meant the vendors generally ignored the vulnerability, until several sources besides Dorsey -- Tripwire and Brian Krebs, for example -- began to bring it up and generate more publicity around the theat.
This increased attention caused Google to issue a patch for the vulnerability as part of a July update.
Roku initially would not acknowledge DNS rebinding as a feasible attack vector at all. But Dorsey wrote a long letter to the company giving his reasons and showing some demonstrations that he had written about the problem.
---
Boost your understanding of new cyber security approaches at Light Reading's Automating Seamless Security in Carrier & Enterprise Networks event on October 17 in Chicago! Service providers and enterprises receive FREE passes. All others can save 20% off passes using the code LR20 today!
---
He noted that the company's reaction changed quickly, and that a security patch is being now rolled out. Roku also issued a statement:

After recently becoming aware of the DNS Rebinding issue, we created a software patch which is now rolling out to customers. Note that any potential exploitation of this vulnerability poses no security risk to our customers' accounts, our channel partners' content security or the Roku platform.
Sonos has taken the same approach: "Upon learning about the DNS Rebinding Attack, we immediately began work on a fix that will roll out in a July software update."
Though an attack may be classic, that does not mean it should be ignored. How we use a network changes all the time, and vulnerabilities that they are prone to may change in importance as well.
Related posts:
— Larry Loeb has written for many of the last century's major "dead tree" computer magazines, having been, among other things, a consulting editor for BYTE magazine and senior editor for the launch of WebWeek.