Geoblocking, or what some refer to as geofencing, occurs when websites block users who have an IP address from a certain geographic location. Once the block is in place, these users can't access the site.
Researchers from the University of Michigan, as well as the hosting service firm Cloudflare, examined the current specifics of this situation in a new paper, "403 Forbidden: A Global View of CDN Geoblocking."
The researchers point out that many sites may practice geoblocking due to legal requirements or other business reasons, but excessive blocking can needlessly deny content and services to entire national populations.
Not all geoblocking is directly due to politics.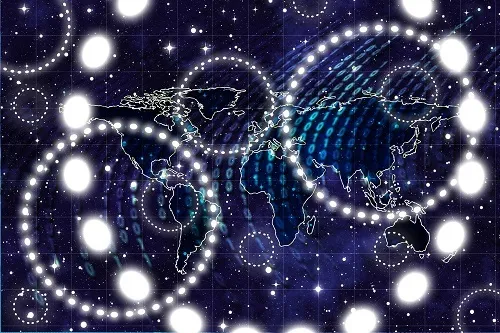 After the European Union's General Data Protection Regulation (GDPR) became official law earlier this year, several major US-based news sites blocked access from Europe entirely, so as to avoid running afoul of the new regulations. Some companies will block all users from areas that produce large volumes of abuse, such as comment spam. (See European Union Braces for Liability Shift for Data Breaches.)
Legal restrictions are one reason that websites geoblock. US export controls, for example, limit both physical and intellectual property that US-based entities can transfer to some nationalities without explicit authorization from the government.
The researchers came up with methods to count only geoblocked sites, as opposed to sites that may have been blocked for other reasons.
In their study, they used automated tests run from vantage points in 177 countries. They looked to see if these points could access popular websites on the Alexa Top 10,000 and Top 1 Million sites. The points are operated by Luminati, a commercial platform that sells access to proxy servers that are operated by the Hola VPN service.
They found that the top four geoblocked countries are Syria, Iran, Sudan and Cuba, by a wide margin. These are notably all countries sanctioned by the US. Nigeria, China and Russia are also more commonly geoblocked as compared to other countries.
In total, they found 596 instances of geoblocking by 100 unique domains in 165 countries. They found that geoblocking in the Alexa Top 1 Million follows similar patterns to those in the Alexa Top 10,000.
Additionally, the researchers found that the categories of blocked sites followed certain patterns. Shopping, Travel and Business all appeared at the top of their list, which may indicate that consumer market segmentation may be a common motivation for geoblocking. They also found other categories to be more prevalent in blocking, such as Advertising and Job Search.
Content delivery networks (CDNs) were also examined for geoblocking.
For the providers that explicitly geoblock, specifically Cloudflare, Amazon Cloudfront and Google AppEngine, they found 1,565 instances of geoblocking across 176 countries -- all countries except for the African country of Seychelles. This accounts for 238 unique domains in 176 countries.
CDNs offer even the smallest websites the ability to enact fine-grained control over the ways in which their content is served, and to whom. This has led to a rise in their use for geoblocking.
An open and free Internet ecosystem implies equal access to information. Geoblocking -- even at the relatively low levels that the researchers found -- is one way that may be abused, intentionally or otherwise, to limit information flow.
Related posts:
— Larry Loeb has written for many of the last century's major "dead tree" computer magazines, having been, among other things, a consulting editor for BYTE magazine and senior editor for the launch of WebWeek.