Anyone paying attention to headlines in the past several months can see that the number and frequency of data breaches is creeping upwards. Now, Gemalto is putting an actual figure to these security incidents and the result is staggering.
In the first half of this year, Gemalto's Breach Level Index (BLI) recorded more than 4.5 billion records breached or compromised throughout the globe. That's a whopping 133% increase compared to the same time period in 2017, and more than double than the amount of data breached reported all of last year.
Additionally, the BLI has gone over 2 billion records in the first half of this year, which is a feat that hasn't been accomplished since 2013, when Yahoo got eaten up and blew out the records of 3 billion users.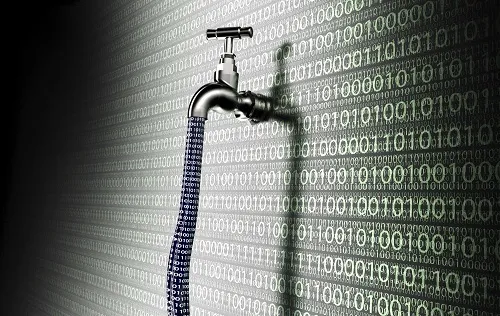 Why does Gemalto's BLI look like the National Debt Clock in NYC? Is this an aberration or a trend? Well, both.
There were two massive incidents during the reporting period. In the first incident in April, malicious actors scraped public profile information from most of Facebook's 2 billion plus users. The second breach in early January involved the sale of an anonymous service that allowed anyone with 500 rupees to access all 1.2 billion Indian citizens' personal data. (See Facebook Privacy Policy Is Under Investigation by FTC.)
Those are the aberration points.
If these hadn't happened, however, the number of compromised records would actually have been around 30% less compared to the first half of 2017. Which may be a different trend hiding there under all that noise.
Total incident numbers were down for the reporting period as well. There were 945 security events observed in the first half of 2018, which is 18.7% fewer than the 1,162 breaches disclosed in the first half of 2017.
No other source of data breaches -- in terms of absolute numbers -- came close to what malicious outsiders were able to do in the first half of 2018. The number of records exposed by external attackers rose by 1,294% to 3,648,160,927 which is 80% of the total number of records that were breached.
Individual breach incidents were also most caused by malicious outsiders, the report found. But only 56% of the total incident occurrence was due to them.
Accidental loss was a strong second source with 34% of the incidents ascribed to this category. This would be 19% of the total number of records breached. Accidental loss was the most prevalent source that the report found in the first six months of 2017, so there have been some changes in source totals over a year.
The data that was breached was usually identity theft related. This accounted for 3,972,437,893 compromised records, which is approximately 87% of the accounts that were breached in the first six months of this year.
ID theft is growing as well. Gemalto found an identity theft growth of 1,128% compared to the previous year.
Though it is simple to point at the giant social media breaches, other sectors such as industrial, professional services, hospitality and healthcare all saw increases in compromised records, according to Gemalto.
A report like this one can give some structure to the file breach situation faced by the security team, and help to focus their efforts.
Related posts:
— Larry Loeb has written for many of the last century's major "dead tree" computer magazines, having been, among other things, a consulting editor for BYTE magazine and senior editor for the launch of WebWeek.