With the deadline for General Data Protection Regulation (GDPR) compliance fast approaching, US companies may be surprised to find that some organizations may face greater regulatory scrutiny than others.
Supervisory Authorities for each of the 28 European Union member states will be responsible for investigating and enforcing GDPR violations and compliance, according to cybersecurity audit and advisory firm Sera-Brynn. Come May 25, companies that have not taken the necessary steps to safeguard personally identifiable information of European Union citizens under the GDPR may face fines up to 4% of their company's annual revenues.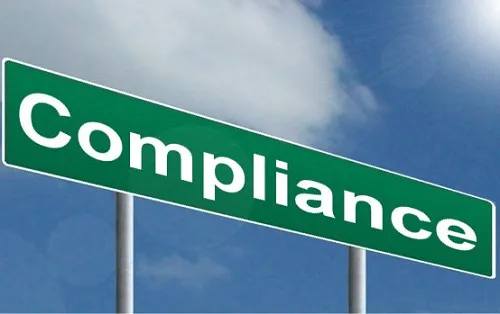 Data breaches that reveal thousands of users' personally identifiable information will likely draw the attention of supervisory authorities, but so will the type of industry and size of the company, say security and compliance analysts and attorneys.
Dissecting the sectors
Healthcare companies and organizations that deal with background checks are some of the industry sectors regulators will likely focus on, given the highly sensitive data that they access and process, Jim Halpert, partner and co-chair of global data protection, privacy and security practice for law firm DLA Piper, told Security Now.
He pointed to France and how regulators there have already publicly announced certain sectors they plan to focus on for potential GDPR investigations in the beginning of the year, such as the healthcare industry and online advertising industry.
Enza Iannopollo, a security and risk analyst for Forrester Research, agrees that some sectors will be targeted by regulators more than others.
"If you handle a large quantity of users' sensitive data, such as the financial industry or healthcare industry, then you'll likely be a target," Iannopollo told Security Now. "Although it goes to the sensitivity of the data, at the end of the day, it comes down to how well did you handle sensitive data."
Big companies vs. SMBs
EU regulators will generally go after large companies for GDPR violations, in part to make an example of them and also to collect higher enforcement fees, Halpert predicts.
Iannopollo agrees that while regulators may turn to large companies to make an example of GDPR enforcement, it has been the small and midsized companies that have been dinged more frequently for privacy violations and fines under Europe's existing data protection laws.
"There will be nothing different with GDPR except under this regulation you do not have to have a physical presence in Europe," she said.
Rick Hemsley, managing director of Accenture Security, told Security Now that the UK's Information Commissioner's Office (ICO) has noted they are going to provide more support to small businesses, so he doubts SMBs will be targeted for GDPR investigations.
And as for fines against companies that have failed to comply with the GDPR, Hemsley makes this prediction: "The big numbers associated with GDPR, 2% to 4% [of revenue], will only be enforced if there is significant or gross-negligence type of breaches."
He added there is nothing to suggest that companies that repeatedly fall out of GDPR compliance will face a progressively larger fine, adding, it is unlikely a "three-strikes" and you are out type of rule will be imposed.
Related posts:
— Dawn Kawamoto is an award-winning technology and business journalist, whose work has appeared in CNET's News.com, Dark Reading, TheStreet.com, AOL's DailyFinance, and The Motley Fool.