With the deadline for the European Union's General Data Protection Regulation (GCPR) looming later this month, businesses of all sizes continue to scramble to meet the new requirements and avoid a possible fine.
However, for those enterprises that are getting up to speed on GDPR, the new data privacy regulations are seen as a way to make investments and improvements in the way companies structure their data protection, data management and internal security infrastructure.
About 60% of businesses are using GDPR as a catalyst for this type of security investment and overhaul, according to a survey released by IBM this week, which is based on interviews with 1,500 executives. Additionally, 70% of enterprises report that they are disposing of data before next Friday's deadline to meet the new EU compliance standards.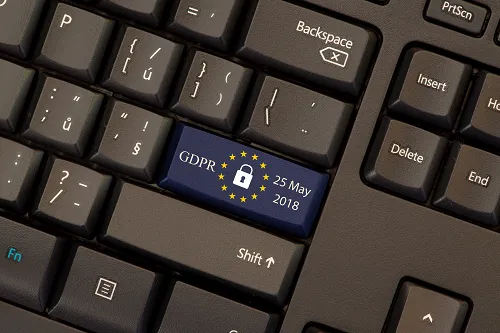 Overall, it's a sea-change for businesses, both in the US and the UE, since many had been reportedly behind in their preparation for GDPR.
"There is definitely a higher state of readiness today, compared to a year or even six months ago -- and I expect it's like those who study for an exam the night before, a big rush to 'beat the deadline,'" Cindy Compert, the CTO of Data Security & Privacy at IBM Security, wrote in an email to Security Now.
Compert added that those enterprises that have taken a more structured approach, not only in improving their data privacy and compliance technology, but also training employees about GDPR, are further along in the process. (See GDPR Compliance: Enterprises Have Two Options to Consider.)
That goes for US, as well as European, businesses.
"The overall level of GDPR preparation knows no boundaries as far as whether EU is more prepared than the US -- it tends to be clustered along industries rather than geography," Compert added. "I've observed just as many mature organizations in the US as in Europe. What has a bigger impact is attitude toward how you handle data privacy overall."
IBM, like many other tech vendors such as Microsoft, have plenty of skin in the game as well and have marketing compliance and other data discovery tools that customers can use to prepare for GDPR. (See Unknown Document 743159.)
However, the fines that the EU can level are real -- possibly up to 4% of company revenues -- and businesses small and large need to be aware of what the new rules mean for the type of data that they collect about customers, how that data is stored, and what happens if the data is lost or compromised.
Even websites run by small businesses can run afoul of GDPR. (See 4 Steps to Make Your Website GDPR Compliant .)
Still, the IBM survey shows that these rules can have a positive outcome when it comes to greater data and privacy protection.
For instance, 84% of businesses surveyed believe GDPR will be a positive differentiator to the public, while 76% believe the rules will lead to more trusted relationships and create new revenue opportunities. On the downside, only 36% report that they will be fully compliant with GDPR by May 25.
"One of the top challenges that organizations are currently facing with GDPR is finding personal data within their organizations (data discovery) and ensuring the accuracy of the data they collect and store," Compert wrote. "Another key pain point they identified was compliance with data processing principles -- how data is analyzed and shared."
At the same time, GDPR is a boon for privacy advocates.
IBM found that about 80% of companies are cutting down on the amount of personal data they keep, while 78% are scaling back on the people who have access to personal data. Additionally, seven out of ten businesses are disposing of data that is no longer needed.
Related posts:
— Scott Ferguson is the managing editor of Light Reading and the editor of Security Now. Follow him on Twitter @sferguson_LR.