Companies are scrambling to meet the fast-approaching General Data Protection Regulation (GDPR) compliance enforcement deadline in May and cybercriminals may also be gearing up as well, according to a security report released this week.
Under GDPR, companies that collect personally identifiable information on European citizens face potential penalties of up to 4% of their annual revenues for non-compliance and cybercriminals may take that into consideration when setting their extortion fees, Trend Micro's Paradox of Cyberthreats report notes.
Companies are required to notify GDPR supervisory authorities following a breach. That notification could trigger an investigation into whether the company complied with the regulations and the organization may be subject to potential fines.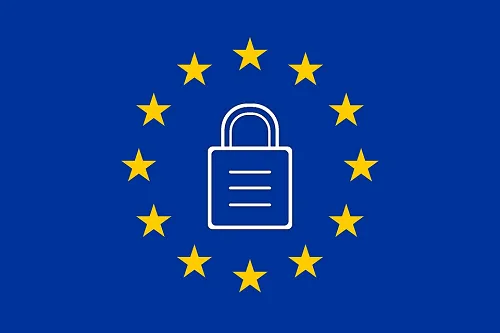 It's this sequence of events that may interest cyber attackers.
Cybercriminals are increasingly turning to targeted attacks because they can potentially yield more money than spray-and-pray tactics, the report notes. As a result, it is likely attackers will try to focus on companies based on the potential GDPR fine they might incur for non-compliance after a breach and set a blackmail fee for slightly less than the fine, in exchange for remaining quiet about their breach, according to Trend Micro's February 20 report.
"We have not seen any cases at this time, but are monitoring the ransomware actors closed to identify any new attacks," Jon Clay, director of global threat communications at Trend Micro, told Security Now.
Retail & SMBs stand greatest risk
Online retail stores that service European customers stand the greatest risk of a targeted GDPR-related extortion attack, Clay said.
"Threat actors would be able to identify these businesses fairly easy in their reconnaissance of the organizations' business practices," he notes. "There are many small- to medium-sized online retail vendors. European retail, in general, will likely be targeted as they hold customer data that could be stolen and exploited."
In addition to retailers, Clay says small to midsized organizations will also be likely targets of GDPR-related extortion attacks because they are less familiar with GDPR requirements and the way fines are processed. That means SMBs are likely to pay an extortion fee faster than a large enterprise, which contributes to their appeal as an GDPR-related target, explains Clay.
GDPR blackmail attacks may follow a similar path as ransomware attacks, Clay predicts.
Threat actors will either use a ransomware-like popup that purports the organization has violated GDPR and needs to pay a fine, which would then be routed to the actor's account, or the attacker will steal European customer data from a company and hold that data hostage until a ransom is paid that would be less than a GDPR fine, Clay says.
CEOs may be enticed to pay the blackmail fee versus the higher GDPR fine and undergo the investigation that would precede the fine, notes the report.
Related posts:
— Dawn Kawamoto is an award-winning technology and business journalist, whose work has appeared in CNET's News.com, Dark Reading, TheStreet.com, AOL's DailyFinance, and The Motley Fool.