As the number of security threats is expected to increase over the next several years, more CIOs are hiring cybersecurity experts to help combat these dangers. However, many more organizations must recruit this type of professional, a new study finds.
In fact, only 65% of enterprises have hired a cybersecurity expert over the past year despite the fact that 95% of CIOs believe cyber threats are expected to increase in the next three years.
These are the results of a July 17 report released by Gartner -- "2018 CIO Agenda Survey" -- which is based on responses from 3,160 CIOs across 98 countries. Together, these executives oversee about $277 billion in IT spending.
While Gartner has not asked CIOs specifically about cybersecurity experts and hiring before, other surveys show that more of these types of experts have been hired over the last year, notes Sam Olyaei, a principal research analyst at Gartner and one of the authors of the report.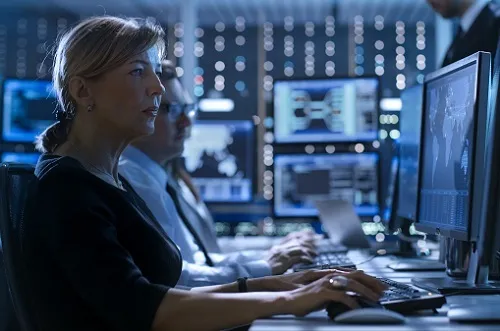 "As cybersecurity becomes more of a business function and the visibility (scrutiny) with it increases, senior management and board members are increasingly questioning and validating their security capabilities," Olyaei wrote in an email to Security Now.
"It is no longer just an IT function that can be run by the network manager or infrastructure group, so the need for a cybersecurity expert has significantly increased especially over the last two years," Olyaei added. "This is true for most industries (besides financial services -- financial services have typically undergone this transformation over the last decade... this isn't new to them, unless they are a midsize enterprise)."
What exactly constitutes a cybersecurity expert?
In Gartner's definition, a cybersecurity expert is anyone involved in cybersecurity work who has a certain cybersecurity skillset. This person can also double as the company's chief information security officer (CISO). As Olyaei notes:

We define cybersecurity as the convergence of IT/OT/IoT with traditional information security in an interconnected world. In short, cybersecurity is the domain providing trust, protection and safety to all cyber assets (i.e., software and information) of an organization.
In addition to cybersecurity experts, enterprise CIOs are also bolstering security budgets. In fact, 35% of respondents report their organization has invested or deployed digital security technologies, while 36% are experimenting or planning to add these capabilities in the short term, the survey finds.
---
Boost your understanding of new cybersecurity approaches at Light Reading's Automating Seamless Security event on October 17 in Chicago! Service providers and enterprise receive FREE passes. All others can save 20% off passes using the code LR20 today!
---
In terms of specific investments, Gartner found 60% of enterprises expect to increase support for detection and response tools over the next two years.
"Organizations are waking up to the idea that cybersecurity is a risk-based domain," Olyaei wrote. "We have to pick and choose our battles. If you spend all your money at the perimeter, once an attacker crosses in and laterally moves, you do not have the capability to defend yourself … hence the shift from protection to detection and response. It's more of a maturity thing."
Olyaei noted that as CIOs, CISOs and other executives better understand the threats against their organizations, growing budgets will follow for these detection and response tools.
"We are seeing more money being spent on emerging activities such as threat hunting, open source intelligence, deception technologies and such as organizations begin to understand their threat landscape and figure out motives and attribution," Olyaei added.
Related posts:
— Scott Ferguson is the managing editor of Light Reading and the editor of Security Now. Follow him on Twitter @sferguson_LR.