The FBI, along with federal prosecutors, believe that a former developer at the CIA leaked the so-called Vault 7 hacking tools to Wikileaks in 2017, although they have been unable to bring charges in the case, according to a report from the Washington Post.
The former CIA developer, Joshua Adam Schulte, is being held in federal custody on unrelated charges, but investigators have zeroed in on him as the likely leaker of the Vault 7 tools, according to the report, which cited interviews and public documents related to the case.
Vault 7 was the name Wikileaks gave to the hacking tools, which include CIA-developed software that could crack into and spy on an array of mobile devices and messaging apps. It's considered one of the biggest national security leaks in the history of the US. (See Unknown Document 743189.)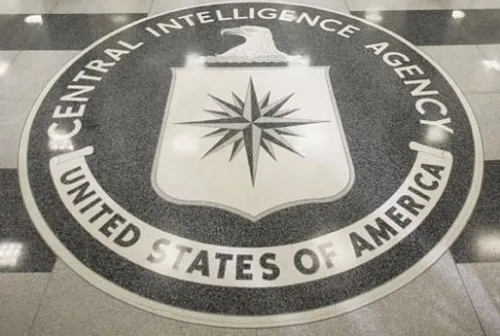 In a few weeks after the leaks, security companies reported that various groups had already begun using these tools against an array of different targets. (See Wikileaks Vault 7 Hacks Hit Dozens.)
At the time of the leak, investigators suspected that a contractor working for the agency gave the tools to Wikileaks, but Schulte worked full- time in the CIA's Engineering Development Group, which developed code. He later left for a job in the private sector, according to the Post.
If this turns out to be correct, it's another incident involving an insider-threat, which can cause as much damage as an outside attack or theft. (See Cybercriminals Increasingly Targeting 'Crown Jewels' Both Inside & Out.)
Federal investigators searched Schulte's New York apartment in March 2017 and confiscated PCs and other evidence, although no charges were ever brought in the Vault 7 case. However, he was later charged with possession of child pornography and remains in federal custody.
During the investigation, investigators found that Schulte used Tor software on his PC, which the FBI suspects he used to help cover up his role in the leaks. However, his attorneys argued that anyone can use Tor and that there is no evidence that the software was used for contacting and communicating with Wikileaks.
The Post reports that Schulte remains a target of the open investigation.
One of the reasons that the FBI suspected Schulte, according to the report, is that he made numerous complaints about CIA management and left the agency soon after that, which painted him as a disgruntled employee and one who might give information to Wikileaks.
Related posts:
— Scott Ferguson is the managing editor of Light Reading and the editor of Security Now. Follow him on Twitter @sferguson_LR.