The fallout from last year's rash of ransomware attacks is still being tallied, but the FBI now has an idea of what these incidents cost US consumers last year.
In its annual Internet Crime Report, the bureau's Internet Crime Complaint Center (IC3) looked at 301,580 complaints it received in 2017, and calculated that losses from various cybercrime schemes exceeded $1.41 billion in the US last year.
While ransomware received the most attention, the IC3 unit also found that business email compromise, tech support fraud and extortion contributed to the overall cybercrime losses in 2017.
Despite the rash of ransomware attacks in 2017, the losses consumers suffered in 2017 were slightly less than the $1.45 billion the FBI reported in its 2016 report. The number of complaints the IC3 received did jump from 298,728 in 2016 to over 300,000 last year. (See Cisco: 'Ransomware' Seeks Destruction, Not Ransom.)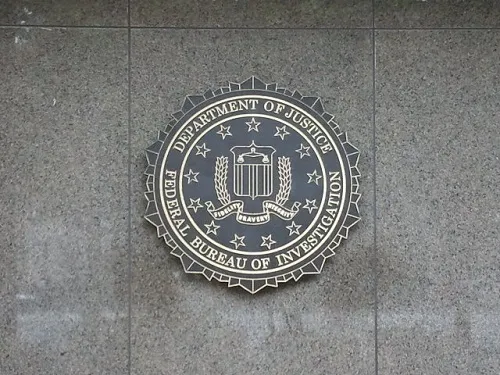 While the FBI ramped up its efforts to investigate ransomware in 2017, these types of attacks represented a smaller proportion of complaints than some other cybercrimes. (See Ransomware Attacks Against Healthcare Increased in 2017.)
For example, the IC3 received 1,783 complaints about ransomware in 2017, with the FBI estimating that losses totaled over $2.3 million. During the same time, the bureau received 10,949 complaints about tech support fraud, with losses totaling nearly $15 million -- a 90% increase from the previous year.
This could be one reason why Microsoft ramped up its warnings about tech support fraud in recent weeks. (See Microsoft: Tech Support Scams on the Rise.)
One reason why ransomware appeared to be a smaller proportion of complaints is that, while the FBI discourages people and businesses from paying ransoms, some pay them regardless, making it less likely that victims reported the incident to law enforcement.
"Paying a ransom emboldens the adversary to target other organizations for profit, and provides for a lucrative environment for other criminals to become involved," according to the report. "While the FBI does not support paying a ransom, there is an understanding that when businesses are faced with an inability to function, executives will evaluate all options to protect their shareholders, employees, and customers."
---
The fundamentals of network security are being redefined -- don't get left in the dark by a DDoS attack! Join us in Austin from May 14-16 at the fifth annual Big Communications Event. There's still time to register and communications service providers get in free!
---
Business email compromise (BEC), where cybercriminals use phishing techniques and other types of social engineering, as well as intrusion, to commit wire fraud, is another area that cost consumers, as well as enterprises, in 2017. Overall, the FBI received 15,690 BEC complaints in 2017, with losses reported of more than $675 million.
Finally, there's extortion, which covers a range of crimes and frauds, but not ransomware.
"Extortion is used in various schemes reported to the IC3, including Denial of Service attacks, hitman schemes, sextortion, government impersonation schemes, loan schemes and high-profile data breaches," according to the FBI report.
Overall the IC3 division received 14,938 extortion-related complaints, with losses totaling about $15 million.
Since the FBI started the IC3 division in 2000, the bureau has received more than 4 million computer fraud, hacking and cybercrime reports.
Related posts:
— Scott Ferguson is the managing editor of Light Reading and the editor of Security Now. Follow him on Twitter @sferguson_LR.