The FBI is investigating a "cyber intrusion" against the National Republican Congressional Committee, which includes the thefts of emails in the months leading up to this November's election, according to a published report.
The emails belonged to four senior aids to the NRCC and the data theft was originally discovered in April, according to Politico, which published its story on Tuesday. The incident was first noticed by a vendor, which alerted officials and then a cyber security firm to begin an investigation.
However, the report claims that information surrounding the security incident was closely held until the story broke December 14.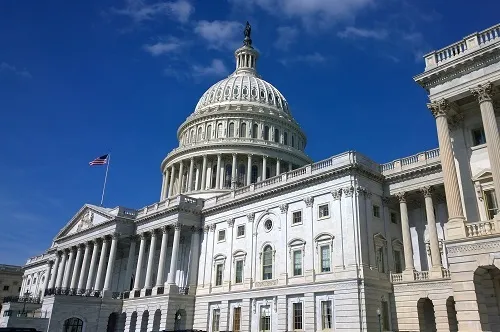 The data theft echoes a similar incident involving the Democratic National Committee and the Hillary Clinton presidential campaign in 2016. In that case, law enforcement officials believe that Russian-backed attackers accessed and distributed emails associated with the campaign. So far, 12 Russians have been indicted. (See 12 Russian Nationals Indicted in 2016 Hacking of DNC, Clinton Campaign.)
In the case of the NRCC, which is the campaign arm for congressional Republicans, none of the stolen emails have surfaced so far, according to Politico. While the FBI is looking at the case, few details of what happened have been released, including how the cyber thieves accessed the internal systems and if they used similar techniques, such as phishing, to bypass security.
"The cybersecurity of the Committee's data is paramount, and upon learning of the intrusion, the NRCC immediately launched an internal investigation and notified the FBI, which is now investigating the matter," an RNCC spokesman told CBS News.
Related posts:
— Scott Ferguson is the managing editor of Light Reading and the editor of Security Now. Follow him on Twitter @sferguson_LR.