The FBI and the Department of Homeland Security are accusing Russia of attempting to hack into the nation's critical infrastructure, including nuclear power plants, using an array of attacks, and warn businesses and other organizations to be alert for future disruptions.
On Thursday, the US Computer Emergency Readiness Team (US-CERT) issued a warning from the FBI and DHS that charged Russia with not only hacking into government agencies, but also other critical infrastructures, including numerous energy, nuclear, commercial, water and aviation facilities.
It appears the attackers targeted third-party entities in order to reach their main targets, which included various industrial control systems.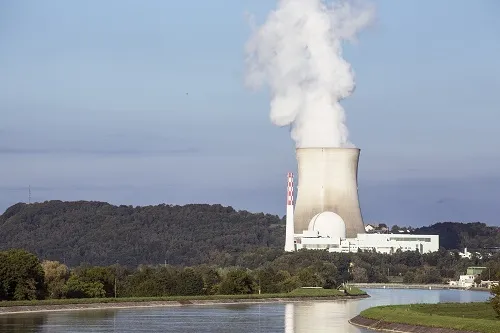 Attackers used a range of methods, including spear-phishing, watering hole attacks, credential gathering, open source and network reconnaissance and host-based exploitation, US-CERT said.
"DHS and FBI characterize this activity as a multi-stage intrusion campaign by Russian government cyber actors who targeted small commercial facilities' networks where they staged malware, conducted spear phishing, and gained remote access into energy sector networks," according to the March 15 alert. "After obtaining access, the Russian government cyber actors conducted network reconnaissance, moved laterally, and collected information pertaining to Industrial Control Systems (ICS)."
The alert notes some of these attacks are related to "Dragonfly," a piece of malware spotted in the wild as far back as 2011, which was re-engineered to target nuclear facilities. Symantec first reported on the attack in September. (See Unknown Document 741500.)
In many cases, those behind the attacks targeted specific organizations, facilities and individuals instead of pursuing more random, opportunistic targets, according to the analysis. Frequently, these attackers studied publicly available information -- such as photos on websites that, when enlarged, showed control system equipment in the background.
The groups behind these attacks then used this information as part of spear phishing campaigns. For example:

Threat actors used email attachments to leverage legitimate Microsoft Office functions for retrieving a document from a remote server using the Server Message Block (SMB) protocol. (An example of this request is: file[:]///Normal.dotm). As part of the standard processes executed by Microsoft Word, this request authenticates the client with the server, sending the user's credential hash to the remote server before retrieving the requested file.
In other cases, attackers used watering hole attacks that targeted legitimate websites and trade publications containing information on process control, ICS and other critical infrastructure. The threat actors altered these sites and added malicious content, usually by changing JavaScript and PHP files. Legitimate users then downloaded this code, giving attackers access.
---
The fundamentals of network security are being redefined -- don't get left in the dark by a DDoS attack! Join us in Austin from May 14-16 at the fifth annual Big Communications Event. There's still time to register and communications service providers get in free!
---
Attackers appear to have accessed workstations and servers within the corporate network that contained information about an ICS or supervisory control and data acquisition (SCADA) systems.
By gaining access and information about a SCADA system, an attacker could conceivably shut down or damage systems, in addition to spying on users and data, or taking blueprints and other critical information.
The US-CERT alert was released on the same day the US Treasury Department issued sanctions against five Russian entities and 19 individuals for their roles in interfering in the 2016 US election. It coincided with the time the FBI and DHS detailed exploits concerning attacks on US critical infrastructure.
In addition, the Trump Administration accused Russia of being behind the NotPetya ransomware attack which targeted energy, financial and government centers in the Ukraine. The UK also charged the Russian military with launching that campaign. Now the US has sanctioned Russia for its role in the attack. (See UK Accuses Russia of Launching NotPetya Attacks.)
"This cyber-attack was the most destructive and costly cyber-attack in history," according to the Treasury Department's statement. "The attack resulted in billions of dollars in damage across Europe, Asia and the United States, and significantly disrupted global shipping, trade, and the production of medicines. Additionally, several hospitals in the United States were unable to create electronic records for more than a week."
Related posts:
— Scott Ferguson, Editor, Enterprise Cloud News. Follow him on Twitter @sferguson_LR.