Facebook is facing an open investigation into its privacy practices by the US Federal Trade Commission (FTC), according to an announcement Monday by the agency.
The announcement by the FTC comes after news broke over the weekend that Facebook has been harvesting its users' phone call and text messaging data over the years. This controversy is the latest privacy debacle for Facebook, following its Cambridge Analytica woes. (See In Facebook Debacle, More Than Zuckerberg to Blame.)
In a statement, Tom Pahl, the FTC's acting director of consumer protection, said: "The FTC takes very seriously recent press reports raising substantial concerns about the privacy practices of Facebook. Today, the FTC is confirming that it has an open non-public investigation into these practices."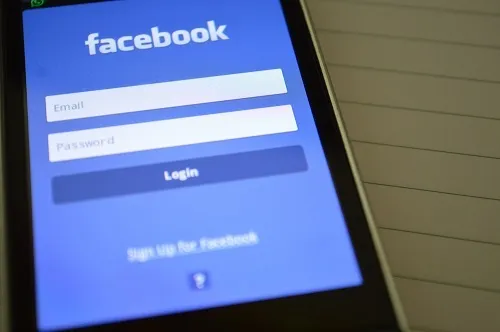 Android users who granted Facebook permission to access its contacts lists during the installation of the social media giant's app in Android 4.1 or earlier versions were also giving Facebook permission to access their call and message logs, Ars Technica reports. And although the Android API permission process changed in version 16, Facebook's API could still continue to gather the phone call and SMS metadata by tapping into an earlier version of the Android software developers kit (SDK), according to the report.
However, in October 2017, Google replaced version 4.0 in its Android API, which at that point apparently halted its access to the data, Ars Technica reports. The report notes that Apple never allowed "silient access" to users' call records.
Facebook, in response to the controversy, denied logging users' phone calls and text messages without their permission, it stated in a blog post. The social media giant says users have to opt in for this feature and that it is designed to allow them to find and stay connected to people for a better experience on Facebook. The social media titan provided a link for users to opt out of Facebook syncing their contacts with Messenger.
This privacy controversy is the latest to hit the social media giant this month, which is facing complaints and lawsuits over allowing a third party, Cambridge Analytica, to harvest information on 50 million users which was used in various election campaigns, such as President Trump's and the UK's Brexit campaign, with success. Late Friday night, a team from the UK's Information Commissioner's Office (ICO) raided Cambridge Analytica's headquarters in London with a search warrant to examine its records, reports The Guardian.
---
The fundamentals of network security are being redefined -- don't get left in the dark by a DDoS attack! Join us in Austin from May 14-16 at the fifth annual Big Communications Event. There's still time to register and communications service providers get in free!
---
Pahl stated the FTC is committed to protecting the privacy of consumers and is within its power to use enforcement actions on those companies that fail to honor their privacy promises, comply with the Privacy Shield or cause substantial injury to consumers through violation of the FTC act.
Apple CEO Tim Cook also weighed in on the Facebook privacy controversy over the weekend, while attending the China Development Forum in Beijing, reports Bloomberg. Cook, according to Bloomberg, advocated for "well-crafted" regulations that prevent organizations and individuals from culling users' information and assembling the data and applying it in new ways without their knowledge.
Come May 25, companies across the globe that collect, store or distribute personally identifiable information on European citizens will face steep financial penalties if they do not adhere to the General Data Protection Regulation (GDPR) Act. This upcoming enforcement deadline is anticipated to prompt a number of companies to rethink the ways that they handle data, say privacy experts.
In addition to the FTC investigation, US Sen. Charles Grassley, the chairman of the Senate Judiciary Committee, has invited Facebook CEO Mark Zuckerberg, along with executives from Twitter and Google, to testify before an April 10 hearing about privacy.
Related posts:
— Dawn Kawamoto is an award-winning technology and business journalist, whose work has appeared in CNET's News.com, Dark Reading, TheStreet.com, AOL's DailyFinance, and The Motley Fool.