Linux targets tend to get less attention from security researchers than Microsoft Windows since open source is considered a key ingredient to a secure operating system. But that does not mean it is untouchable.
Security firm ESET recently released a report that illustrated this situation. In it, researchers delineated 12 Linux backdoor families that have never been documented previously.
These backdoors were all generally related since they were based on OpenSSH. The discovery is based on ESET researchers looking at the range of OpenSSL backdoors that were out in the wild, starting with malware that they called Windigo.
Windigo, as part of its installation, would look for the tracks of other OpenSSH backdoors that might have been previously installed. This is what gave ESET its clues as to the identities of other backdoors.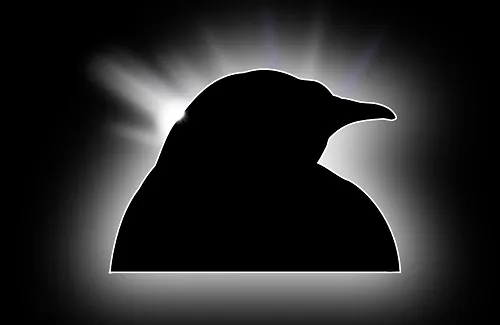 The Windigo malware would replace any other backdoors it found -- or the legitimate OpenSSH -- with its own version and its own backdoor, and harvest any stolen credentials that these other backdoors had found.
ESET realized that the Windigo operators compromised so many servers that they could collect a bunch of OpenSSH backdoors, learn how to detect them, and steal the credentials that other backdoors were gathering.
The researchers at ESET looked at the PERL script that Windigo used to search for these other malwares and found in it 40 file signatures -- hashes -- for backdoor strains of which they were unaware.
When ESET looked at samples of these backdoors, some were obsoleted. However, 21 families were still in use. They found a wide spectrum of complexity in the backdoor implementations, starting from off-the-shelf malware to obfuscated samples and network protocols.
They also saw that OpenSSH backdoors were used both by crimeware gangs and Advanced Persistent Threat (APT) nation-state groups. Each were using malware that had similar sets of features and as well as varying levels of complexity. (See APTs in 2018: A Mix of Old & New.)
Copying the stolen credentials to a local file was the method used by almost all the samples researchers collected. Most of the samples used only this technique because of its ease of implementation. This assumes the attacker can get back into the system to pick up the stolen credentials.
However, nine of these families featured a way to exfiltrate credentials through the network in addition to saving to a local file.
Additionally, the exfiltration techniques used for the stolen SSH credentials were "creative," including SMTP -- mail sent to malicious operator -- HTTP, DNS, as well as custom protocols using TCP and UDP.
Finally, ESET researchers found that to be as stealthy as possible, most of the exfiltrators chose some common network ports to communicate with the command-and-control (C&C) server. These are the ports that would be commonly left open on network firewalls such as ports 80 (HTTP), 443 (HTTPS) or 1194 (OpenVPN).
This kind of report shows that threats may lie in wait under cover for even the most aware of sysadmins. The report gives specific indicators of compromise that may be useful in a system scan for threats. Researchers also suggest disabling remote root login and using access controls -- like multi-factor authentication -- to limit spread of any compromises that occur.
Related posts:
— Larry Loeb has written for many of the last century's major "dead tree" computer magazines, having been, among other things, a consulting editor for BYTE magazine and senior editor for the launch of WebWeek.