Equifax has picked a new chief information security officer to lead the embattled credit monitoring company, picking former Home Depot CISO Jamil Farshchi, the company announced earlier this week, as it looks to recover its reputation following last year's massive data breach.
Farshchi will be replacing former Equifax CISO Susan Mauldin, who abruptly retired following the massive breach disclosure at the credit rating agency last year. The company made the announcement late on Monday, February 12.
Equifax's new CISO appointment follows its colossal cybersecurity breach, which compromised sensitive personal information of 145.5 million customers. Attackers were able to access customers' names, Social Security numbers, dates of birth, and home address. And over the weekend, according to a CNN report, the list of compromised data grew to include driver license details and tax IDs.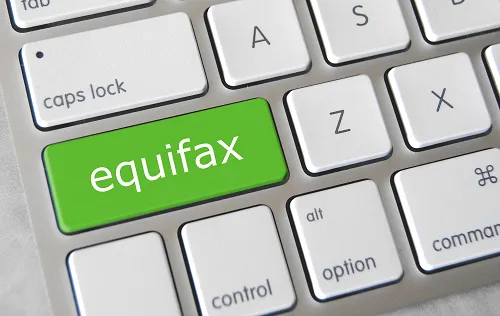 Farshchi, however, is used to playing cleanup man on massive, high-profile security breaches.
He joined Home Depot in April 2015, according to his LinkedIn profile, a year after the major home improvement chain encountered the largest point-of-sale breach in retail history, affecting 56 million customers' payment cards and 53 million email addresses, according to a SANS Institute case study. And, according to CFO magazine, that breach is resulting in at least $180 million in payouts to financial institutions and consumers.
When Farshchi came aboard Home Depot, the big box retailer, according to its breach update, was finishing its rollout of enhanced encryption at its Canadian stores and working on deploying EVM-pin-and-chip technology ahead of the October 1, 2015, payment industry deadline.
"Jamil is an ideal candidate," says Avivah Litan, a security analyst at Gartner. "Equifax will be his biggest challenge yet. Equifax has a lot of maturing to do and didn't take security seriously and protecting customers' data before the breach. He will have to start from scratch in building a security posture at Equifax."
At Equifax, Farshchi will oversee the company-wide effort to transform the company's information security program and collaborate with the industry to share information security best practices, according to the credit monitoring company.
"Jamil has a reputation for helping enterprises rebuild and fortify information security programs. His expertise in risk intelligence and cybersecurity combined with his intimate knowledge of industry best practices will allow us to design and deploy a best-in-class, global security strategy to re-establish ourselves as a trusted leader," Paulino do Rego Barros Jr., Equifax's interim CEO, said in a statement.
Before joining Home Depot, Farshchi also served as CISO at Time Warner for eight months, where he introduced risk-management techniques from the financial and government sectors to create a security program model for the media and entertainment industry, the company stated. And, perhaps more importantly for Equifax, Farshchi served as vice president of global information security at Visa for three years, where he put in place the credit card processing company's first global information security strategy.
"Equifax is a company with tremendous potential, and I am confident that we will transform our security program into one of the most advanced and recognized globally," Farshchi said, in a statement. "I am grateful for this new challenge and am looking forward to enabling the business with new insights, a fresh perspective, and a multi-dimensional way of thinking about global data stewardship and information security. Together, we are going to do great things for consumers, customers, and employees alike."
Litan noted the work Farshchi performed at Home Depot and also Visa will serve him well at Equifax. She said Farshchi was able to narrow the breach surface at Home Depot by implementing point-to-point encryption and EMV cards at the retailer. And at Visa, he gained experience dealing with the banks that were its customers and developed an informal network of knowing who to call when needed.
But Litan also had this observation.
"The bottom line is I don't think the work needed at Equifax is rocket science. It's all about security controls and managing and leading people," Litan says. "He is really well regarded. It's hard to find a CISO that will inspire people and also knows how to balance security and risk."
Farshchi will be based in Atlanta and report to the CEO, Equifax stated.
Related posts:
— Dawn Kawamoto is an award-winning technology and business journalist, whose work has appeared in CNET's News.com, Dark Reading, TheStreet.com, AOL's DailyFinance, and The Motley Fool.