When reviewing the threat landscape of 2017, Equifax will be the most significant compromise since the breach should have been closed-out in advance.
Conversely, the credit-rating firm's late-July breach and subsequent estimated 143 million data record loss may be assessed as this year's biggest hacker coup from using a standard exploit. (See Equifax Breach Won't Be the Last or Worst.)
While not to single-out Equifax as the sole misery of the security community, Fortinet Inc. , a security specialist, suggests in a new threat report that Equifax should have patched the Apache.Struts.Jakarta.Multipart.Parser.Code.Execution signature with the Apache Struts Web Framework CVE-2017-5638 fix.
"...what is clear is that Equifax fell victim to the same basic problems that we point out quarter after quarter," according to the introduction to the Fortinet report. The point is that flagged vulnerabilities are still being left open, patches undone and one hacker strike may yield a few records, but another using the same exploit might yield 143 million pieces of personal data.
The underlying issues at Equifax include a lack of proactivity, a lack of big-picture analysis, or overconfidence and even hubris; turns out that the exact same exploit that took its systems down was Number One on a list of 6,000 unique detections logged in the second quarter of this year -- ahead of the attack.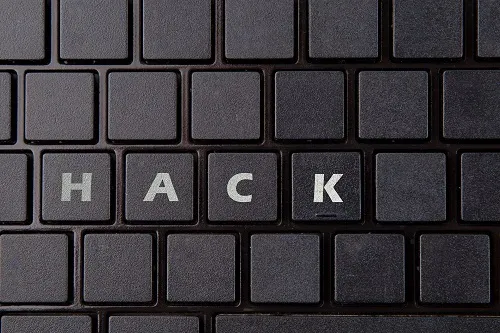 Enumerating attacks
Describing the 2017 third-quarter report, Anthony Giandomenico (aka "Tony G"), a senior security strategist and researcher for
FortiGuard Labs
, explained on a conference call: "Almost 80% of firms saw a severe attack, and what that tells me is that exploits that are in the ecosystem, including malware-as-a-service, are enabling exploitation (using) more severe vulnerabilities, and having a greater impact on business."
Fortinet's report is based on source data from live enterprise production environments where it has devices or sensors in proximity. The headline stats are predictably grim: thousands of first-time unique exploits detected, thousands of unique malware variants and, most worryingly, a couple of botnets attached for every single firm that Fortinet has visibility into.
Botnets
"There are almost two active botnets per firm, and this indicates that threats are getting in there, through evasion or circumvention, only to be caught as they're leaving the different edges of (the enterprise) environment," said Giandomenico, adding that botnets are growing in strength, hacker botnet use is evolving, and enterprises are only spotting bots on the way out. Sadly, recognized botnets Gh0st, Pushdo, Andromeda, Necurs and Conflcker remain the most productive in the research results. (See Andromeda Botnet Dismantled by International Law Enforcement Coalition.) IT exploits
Exploit threats still fall mainly into command/code execution, code injection, DoS, buffer overflow or plain brute-force categories. 5,973 unique exploits were detected, with a chunky 153 exploits found per firm. Apache Struts was the leading target, commanding 35% of all exploits and unfortunately it tops a list of 20 exploits by prevalence. Two other Struts exploits are also featured on the list, along with one Apache Tomcat. Fortinet explained that this is not surprising given that Apache is a popular web server platform. SCADA exploits
Supervisory Control and Data Acquisition (SCADA) system weakness are being probed and attacks against these systems are being conducted by bad actors. A hack here is extremely serious since it might result in catastrophic damage either to an industrial system or destruction beyond the organization in which the attack occurs. Enterprise threats, according to Fortinet, are bad, but industrial compromises are a rising worry because they directly affect physical infrastructure and therefore peoples' lives. Zero-day threats
Fortinet has discovered 503 zero-day threats since 2006. However, it has discovered 185 in 2017 alone, increasing the likelihood that enterprises will suffer a critical attack sooner than later, because there's often no known defense procedure. Three AV vulnerabilities were noted, reinforcing that sometimes, hackers prefer to take on a protection system itself to gain access. Malware
25% of firms reported mobile malware, and 20% reported ransomware. Common functionality here is upload/download or dropping files and malware onto infected networks. Agent and Nemucodare prime examples. Common is the requirement from hackers to gain remote access, gather user inputs and/or gather systems information, such as W32/Backdoor and W32/PECompact.
"We've seen almost 15,000 unique variants, and most of them are doing what they can to modify and evade traditional defenses," Giandomenico said. "[These attacks] have to be driven through automation, and [adversaries] are cracking the defenses. This is why we need to move to new technology, and where we need to let AI machines help us fight."
One finding of real concern is that firms, which are operating P2P and proxy apps, have observed between seven and nine times the number of botnet intrusions and malware attacks than those who do not. Making a risk versus cost analysis, Fortinet notes: "Kinda forces you to ask whether the benefits (of P2P and proxy) are worth the cost."
Ten tips
Advice offered by Fortinet, summarized from the report:
Spread defenses across the kill chain from reconnaissance (exploits) through weaponization (malware) to post-compromise (botnets).
Pay attention to critical patch releases and keep up with threat intelligence sources.
Remove unnecessary services and eliminate vulnerabilities. Avoid neglecting network and device hygiene.
Limit communication between SCADA and non-SCADA systems. Take time to define and plan SCADA zones, conduits, boundaries and security levels Integrate malware defense to detect known and unknown threats at multiple environment layers.
Minimize the ransomware threat through web-filtering, email anti-spam and anti-malware attachment, and maintain a current off-network backup of all data.
Build mobile application and anti-malware protection into the network.
Detect and sever botnet server connections at network chokepoints using smart tools and intel.
Midsize companies should harden up their security basics.
Inventory authorized and unauthorized devices, limit user privileges and applications to only those with a business need, and keep apps and systems fully patched.
Review use of P2P and proxy apps, they're statistically an increased level of threat.
Related posts:
— Simon Marshall, Technology Journalist, special to Security Now