Enterprises of all sizes are looking to invest more in cybersecurity and that, along with increased use of artificial intelligence, are among the two top priorities of CIOs as they prepare their 2019 budgets, according to recent research from Gartner. (See Gartner: Cybersecurity & AI Are Top Spending Priorities for CIOs.)
Even as more businesses earmark more budget dollars for cybersecurity, there remains a large and growing skills gap in the security field. This leaves enterprises, and in particular their CIOs and CISOs, scrambling to fill jobs when fighting off a growing number of threats, whether it's malware, ransomware, nation-state attacks and cyber espionage.
Adding to the challenge is regulatory compliance. Enterprises are spending to make sure they comply with recently passed laws, such as the European Union's General Data Protection Regulation (GDPR), that force companies to make a reasonable effort to protect consumer data and respond to requests from the public about how this data is used. (See European Union Braces for Liability Shift for Data Breaches.)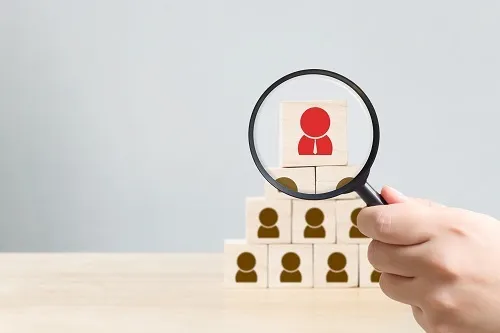 (ISC)², a non-profit that focuses on cybersecurity certifications, released its 2018 Cybersecurity Workforce Study, on October 17, which is based on questions sent to over 1,400 security professionals. It found that there are over 2.9 million open security positions worldwide, with the Asia-Pacific region hit particularly with 2.14 million openings thanks to an increase in new regulations there.
In North America, the gap is nearly 500,000 open jobs, according to the report.
Digging into the numbers, the survey found that 63% of respondents report that their businesses have a shortage of staff dedicated to security, while 59% report that their organizations are at risk of an attack because there aren't enough cybersecurity staff to respond.
However, nearly 50% report that their businesses plan to hire more staff over the next 12 months, which dovetails with the Gartner findings.
How businesses and executives plan on filling those gaps is the real challenge. In addition, many believe that security should be the concern of the whole organization, with the responsibility spread around and augmented with more training.
Steve Durbin, the managing director of the non-profit Information Security Forum, noted in an email to Security Now that closing the security skills gap requires a sustained HR effort, as well as making sure that the InfoSec team is aligned with the company's goals and objectives.
"Shortfalls in skills and capabilities are manifesting as major security incidents [that] damage organizational performance and reputation," Durbin wrote. "Building tomorrow's security workforce is essential to address this challenge and deliver robust and long-term security for organizations in the digital age. Filling the skill shortage will require organizations to change their attitude and approach to hiring, training, and participating in collaborative pipeline development efforts."
At Gartner's recent Symposium/ITExpo, analyst Peter Firstbrook listed recruiting and hiring as one of the six big challenges the industry faces, especially as C-suite level executives and board members take a more active interest in security. (See Security Needs to Start Speaking the Language of Business.)
As part of his presentation, Firstbrook offered several ideas on what enterprises should do to help close the security skills gap, which includes a mixture of better hiring practices, as well as a greater reliance on technologies such as cloud-based security tools and automation. His list included:
Internal recruitment
Virtual roles
Outsourcing
Cloud-delivered products
Increasing automation
Attract emerging workers
Implementing an inclusive workplace
In addition to these steps, Gartner analysts believe that enterprises should use AI and machine learning to help augment their workforces, essentially assigning more mundane and routine tasks to technology, while workers focus more on strategy and decision making.
This is what Gartner calls "augmented intelligence," a concept also introduced at this year's Symposium. (See Privacy & AI Changing the Digital Transformation Game.)
The idea of using AI and machine learning to overcome some of the obstacles in today's cybersecurity landscape is helpful to CIOs and CISOs, but Dr. Bret Fund, the founder and CEO at SecureSet, a Denver-based cybersecurity academy, noted in an email that recruitment of talent should needs to be the number one priority.
"A maturing information security field and more sophisticated cyber-attack capabilities demand skilled information security professionals who are increasingly scarce," Fund wrote. "Cybercriminals are increasing in numbers and deepening their skillsets. The 'good guys' are struggling to keep pace. Organizations need to build sustainable recruiting practices as well as develop and retain the talent they already have to boost the organization's cyber resilience."
Fund also noted that security needs to be the concern of the entire enterprise.
"Moving forward, there will be a need to be more aggressive about getting the skill sets that the organization needs. While the industry continues to attract the right level of interest, as a whole, the industry must realize that there is a skills gap problem that needs to be resolved," he added.
Related posts:
— Scott Ferguson is the managing editor of Light Reading and the editor of Security Now. Follow him on Twitter @sferguson_LR.