Ankit Anubhav, a principal researcher at NewSky Security, has written about the firm's discovery of a new Internet of Things (IoT) botnet that will -- for the first time -- bypass enterprise firewalls by bundling two exploits together.
Dubbed DoubleDoor in the February 13 report, the malware will incorporate two well-known backdoor exploits to avoid the two levels of authentication that may be placed between a device and the Internet.
This kind of double-layered attack is the first to be seen in botnet-based exploits. Typically, they are usually associated with Windows-based attacks.
First, the bonnet uses CVE-2015–7755 -- also known as the Juniper Networks SmartScreen OS exploit -- to get past firewall authentication. Once this is done, it then takes advantage of CVE-2016–10401 -- the ZyXEL modem backdoor exploit -- to gain control of the device.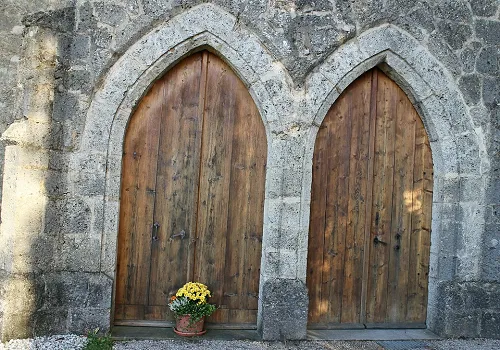 It was when this previously unknown botnet exploited these vulnerabilities within NewSky's honeypots that researchers began to look deeper at the malware.
The firewall exploit is a backdoor in Juniper Networks' ScreenOS software. The software is what powers the company's Netscreen firewalls. An attacker will grab onto the telnet and SSH daemons by the use of a hardcoded password that is inside the Juniper device.
This will allow any user name an attacker may supply to get through the ScreenOS software as being authenticated.
The same method is used for the ZyXEL PK5001Z devices. A known password is used to gain access. Once the bot is in the network as a regular user, a privilege access escalation exploit is performed in order to gain "superuser" status.
It then performs an unusual trick of trying to validate its escalated privilege by invoking the shell with some sort of invalid command. If this command is a static string value, it allows for an easier detection of the malware activity.
However, DoubleDoor uses a randomized string for this activity. Although it is always eight characters in length, it will vary in each confirmation attempt. This will make static- and behavioral-based detection harder to do.
---
The fundamentals of network security are being redefined -- don't get left in the dark by a DDoS attack! Join us in Austin from May 14-16 at the fifth-annual Big Communications Event. There's still time to register and communications service providers get in free!
---
The attack has not yet found to be widespread. NewSky found that scans and exploitation attempts for this botnet were spotted between January 18 and January 27, and all of them originated from South Korean IP addresses.
The structure of the targets of the attack are similar to those found in corporate networks. While DoubleDoor may be a work in progress, what it attempts to achieve indicates what that work is ultimately concentrating on. It points to a different way to breach enterprise networks.
Perhaps the same layering methods can be used to attack other embedded devices by using other exploits. If nothing else, it can serve as an example to other IoT botnet creators of a new and different method that they may adopt for their own nefarious purposes.
Related posts:
— Larry Loeb has written for many of the last century's major "dead tree" computer magazines, having been, among other things, a consulting editor for BYTE magazine and senior editor for the launch of WebWeek.